← All vegetation_types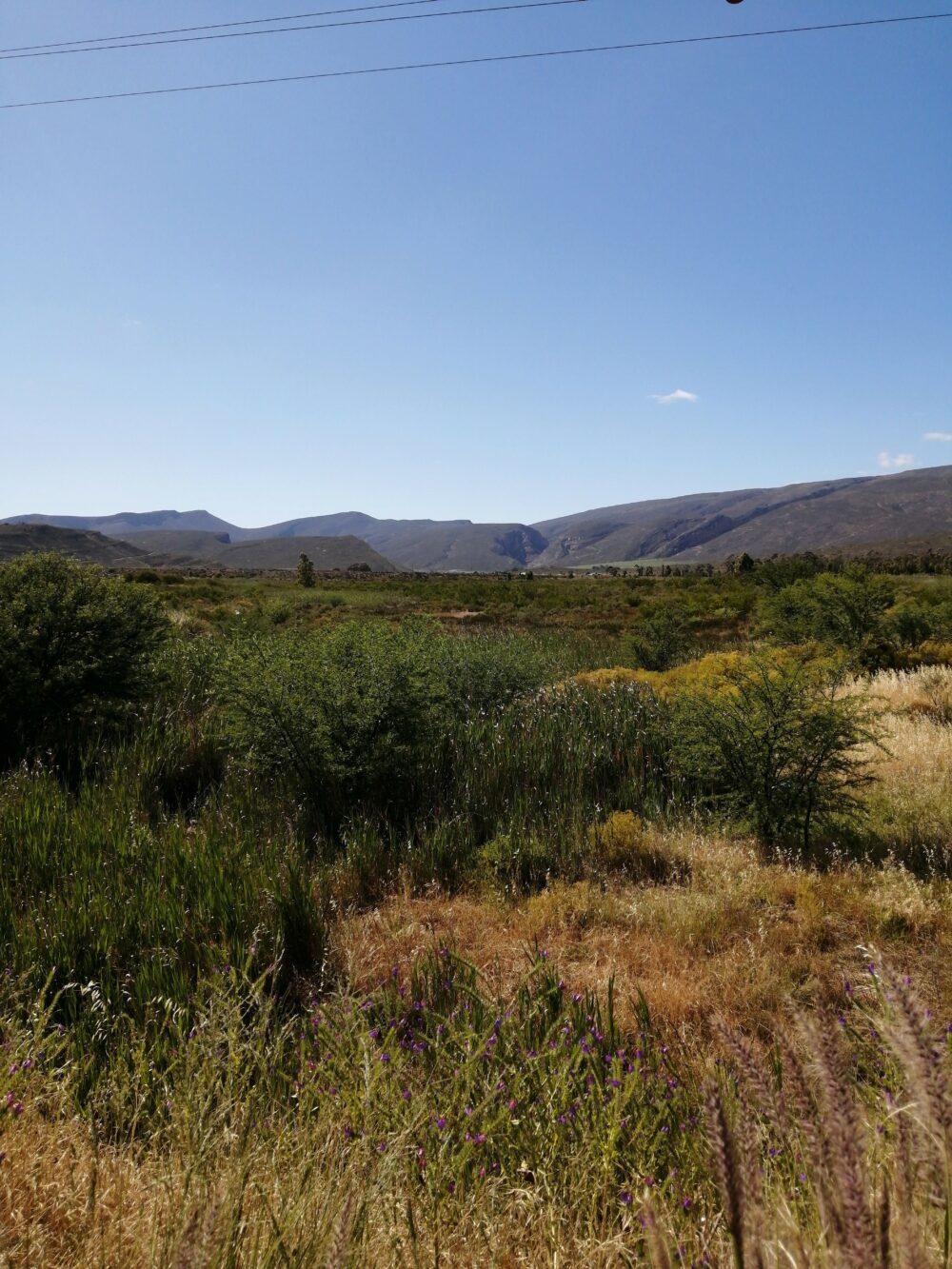 De Doorns Arid Renosterveld
De Doorns Arid Renosterveld is a pure (non-mosaic) Renosterveld habitat that is restricted to the Rietvlei private reserve and adjacent airfield near the town of De Doorns.
The terrain is completely flat with a small seasonal creek carving through the shale soil.
Fynbos and Karoo elements are largely absent. A special floristic feature is the abundance of the regional endemic Amphithalea spinosa.
Important Taxa
Amphithalea spinosa, Dicerothamnus rhinocerotis, Euryops tenuissimus, Dodonaea viscosa angustifolia, Anginon swellendamense, Vachellia karoo, Tylecodon wallichii, Ruschia sp., Aspalathus lactea lactea, Eriocephalus africanus, Anthospermum spathulatum, Drimia sp. and Aizoon africanus. Bulbs are common, and may include some rarer species.
Endemic Taxa
Unknown.
Conservation
Critically endangered, but partially conserved in the Rietvlei private nature reserve. Threatened by a nearby Eucalyptus (gum tree) forest and by patches of Acacia saligna (Port Jackson willow). Large parts replaced by vines.
References
Helme, N. A. 2007. Botanical report: Fine scale vegetation mapping in the Upper Breede River Valley. Report for CapeNature, as part of the C.A.P.E. programme.
Species in this vegetation type