← All specimens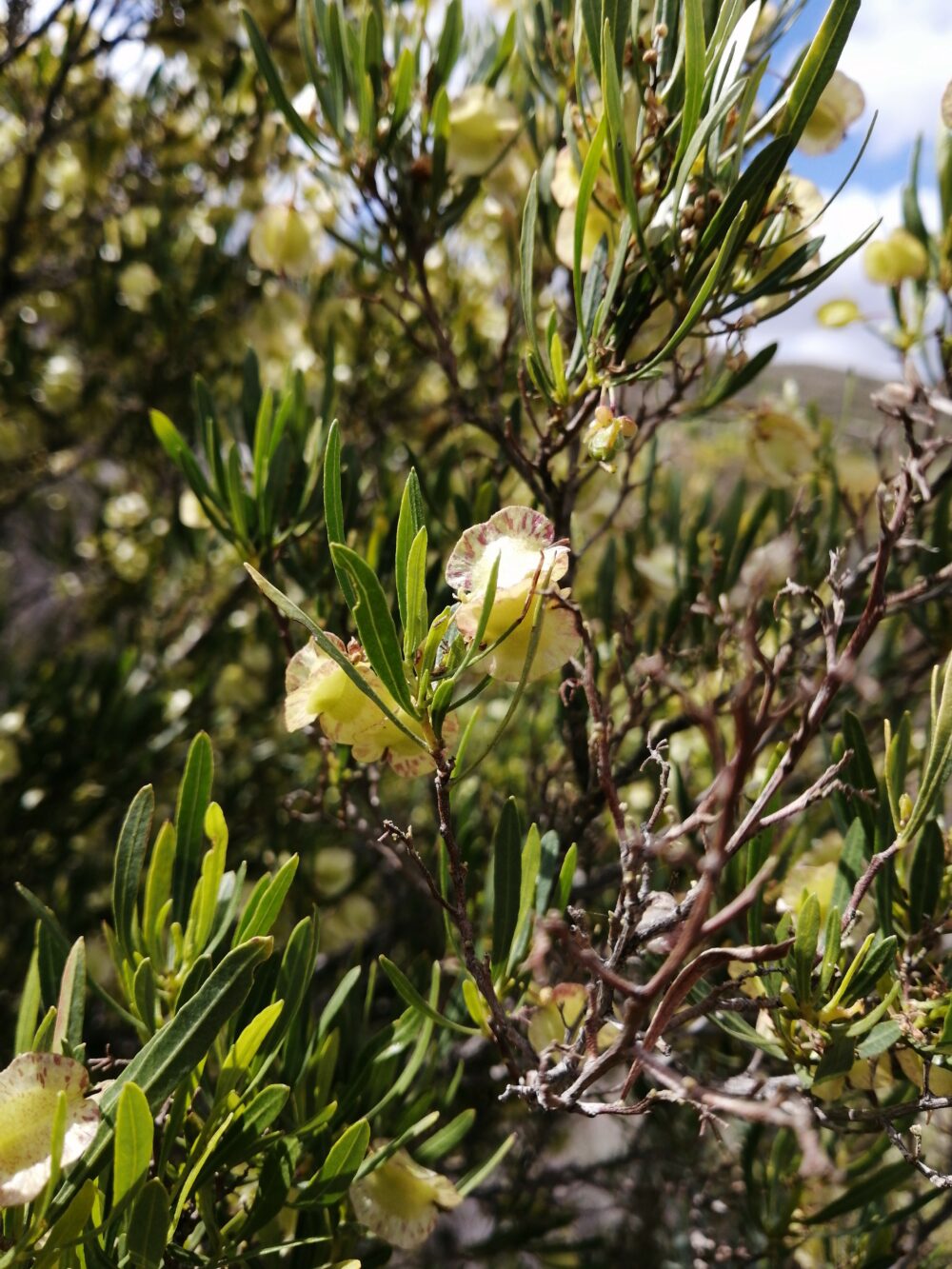 Dodonaea viscosa
ysterhout, sandolien
Small tree to 5 m with male and female flowers on separate plants. Leaves are linear to oblanceolate (lan ce-shaped with blunter end at tip) and resinous with a bitter smell. Bears green-yellow flowers (July to October) in small axillary and terminal panicles. Fruits winged.
Commonly hosts the parasitic plant Viscum rotundifolium.
The subspecies found in the Hex is D. viscosa angustifolia.
Distribution in the Hex
Found in Fynbos, Renosterveld, and Karoo vegetation.
References
Manning, J. & Goldblatt, P. 2012. Plants of the Greater Cape Floristic Region 1: the Core Cape flora, Strelitzia 29. South African National Biodiversity Institute, Pretoria.