← All specimens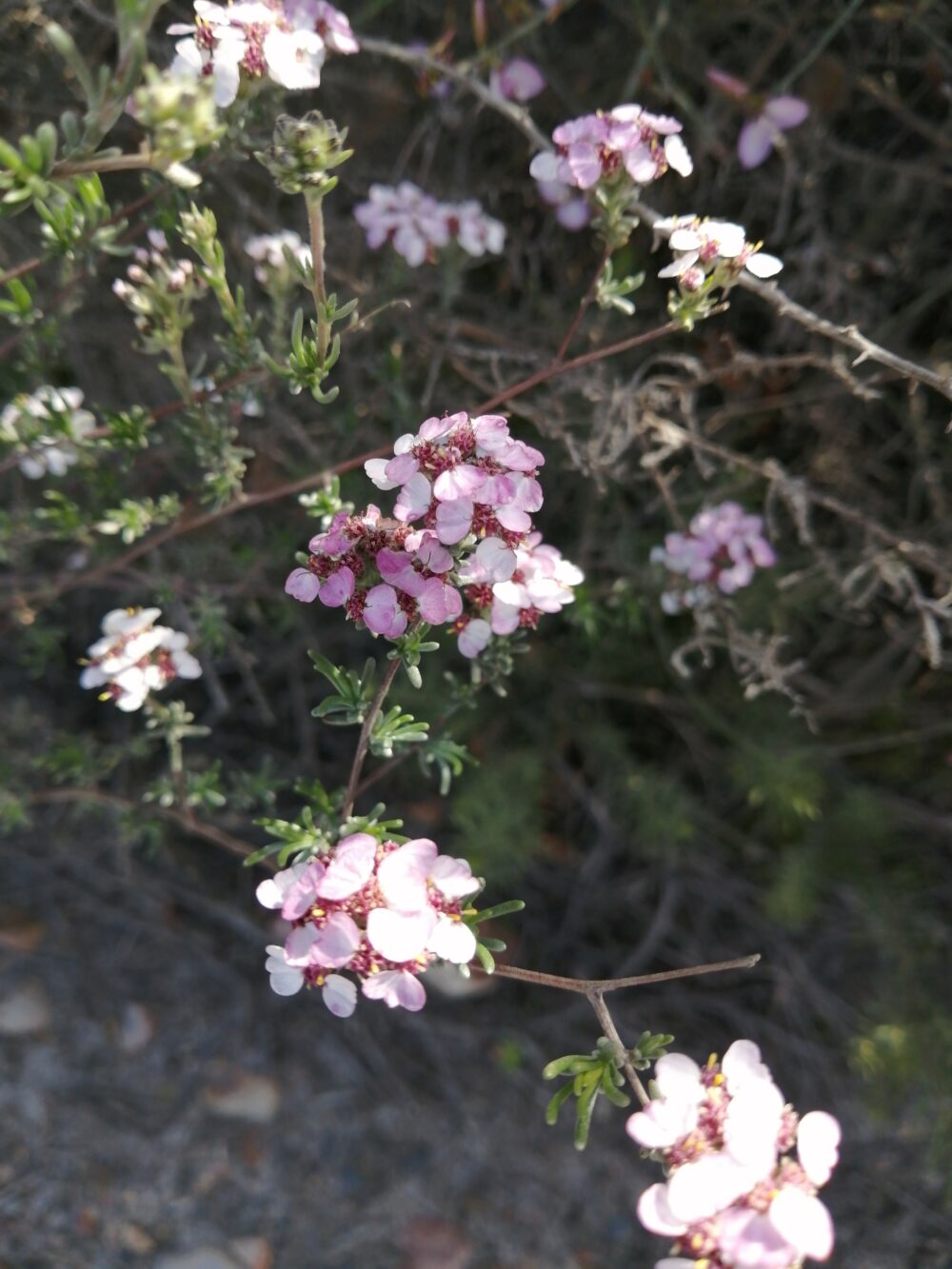 Eriocephalus africanus
kapokbos
Woody shrub up to 1 m. Silvery silky leaves borne in tufts. Bears flat-topped conspicuous clusters of flowerheads. Each flowerhead carried on a stalk (peduncle) less than 10 mm. Ray florets (3 or 4) are white or light pink. Disc-florets are wine red and 5-lobed. Flowerheads turn wooly and break off as units.
Eriocephalus species are important sources of essential oils marketed as "Cape chamomile oil".
Distribution in the Hex
Sandy or shale lower slopes and flats of De Doorns Sandstone Fynbos and De Doorns Renosterveld Karoo vegetation.
References
Manning, J., 2018. Field Guide to Fynbos