← All specimens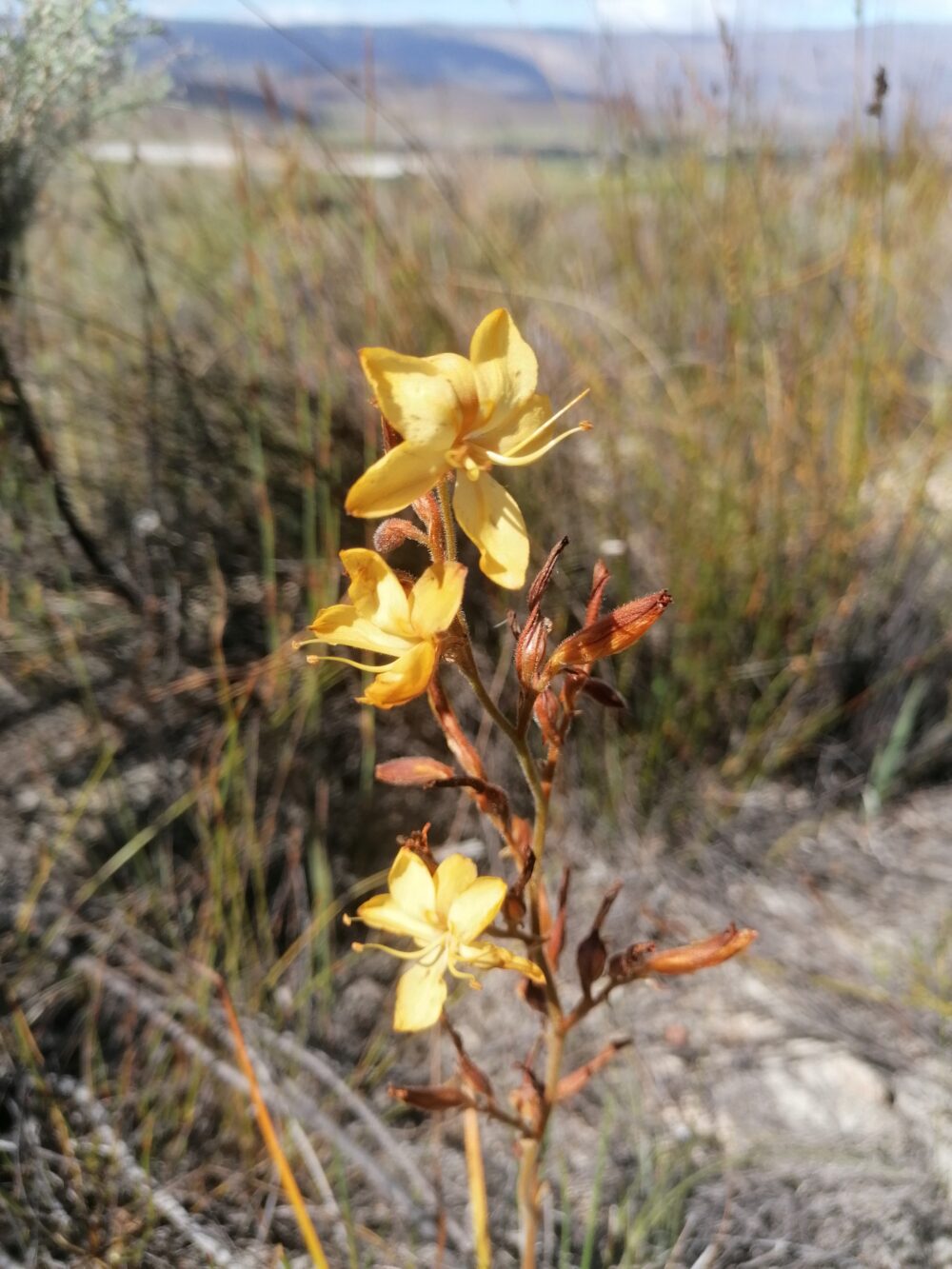 Wachendorfia paniculata
koffiepit
Geophyte with horizontal underground main stem (rhizome). Between 20 and 70 cm tall. Leaves are narrow and usually hairy. Flowers (August to Novemer) in a lax to dense panicle, apricot-coloured to yellow, styles deflected to right and left, bracts dry and membranous.
Distribution in the Hex
Sandstone soils of De Doorns Sandstone Fynbos and Hex River Arid Alluvium Fynbos.
References
Manning, J. & Goldblatt, P. 2012. Plants of the Greater Cape Floristic Region 1: the Core Cape flora, Strelitzia 29. South African National Biodiversity Institute, Pretoria.