← All specimens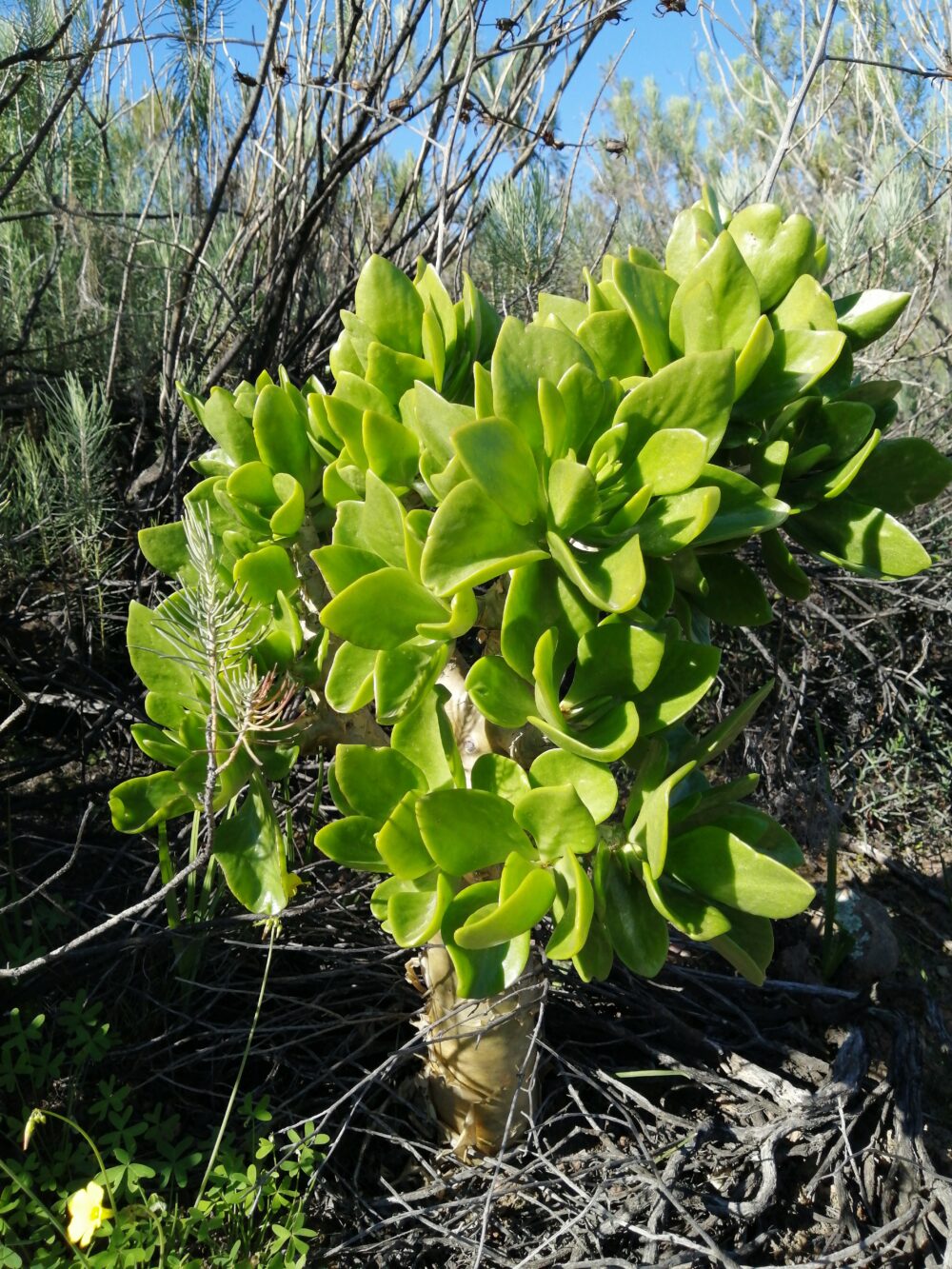 Tylecodon paniculatus
botterboom
Succulent shrub resembling a small tree with stout butter-coloured peeling stems. Up to 1.5 m. Leaves dry and fall off when in flower (November to January). Flowers in branched cyme, like small bells, yellow to red.
Readily hybridizes with T. wallichii when occuring together. The name Tylecodon is an anagram of Cotyledon, a closely related genus of plants.
Distribution in the Hex
De Doorns Renosterveld Karoo (both in more Renosterveld-like and more Robertson Karoo-like vegetation). Also on rocky north-west facing slopes of De Doorns Sandstone Fynbos.
References
Manning, J. & Goldblatt, P. 2012. Plants of the Greater Cape Floristic Region 1: the Core Cape flora, Strelitzia 29. South African National Biodiversity Institute, Pretoria.