← All specimens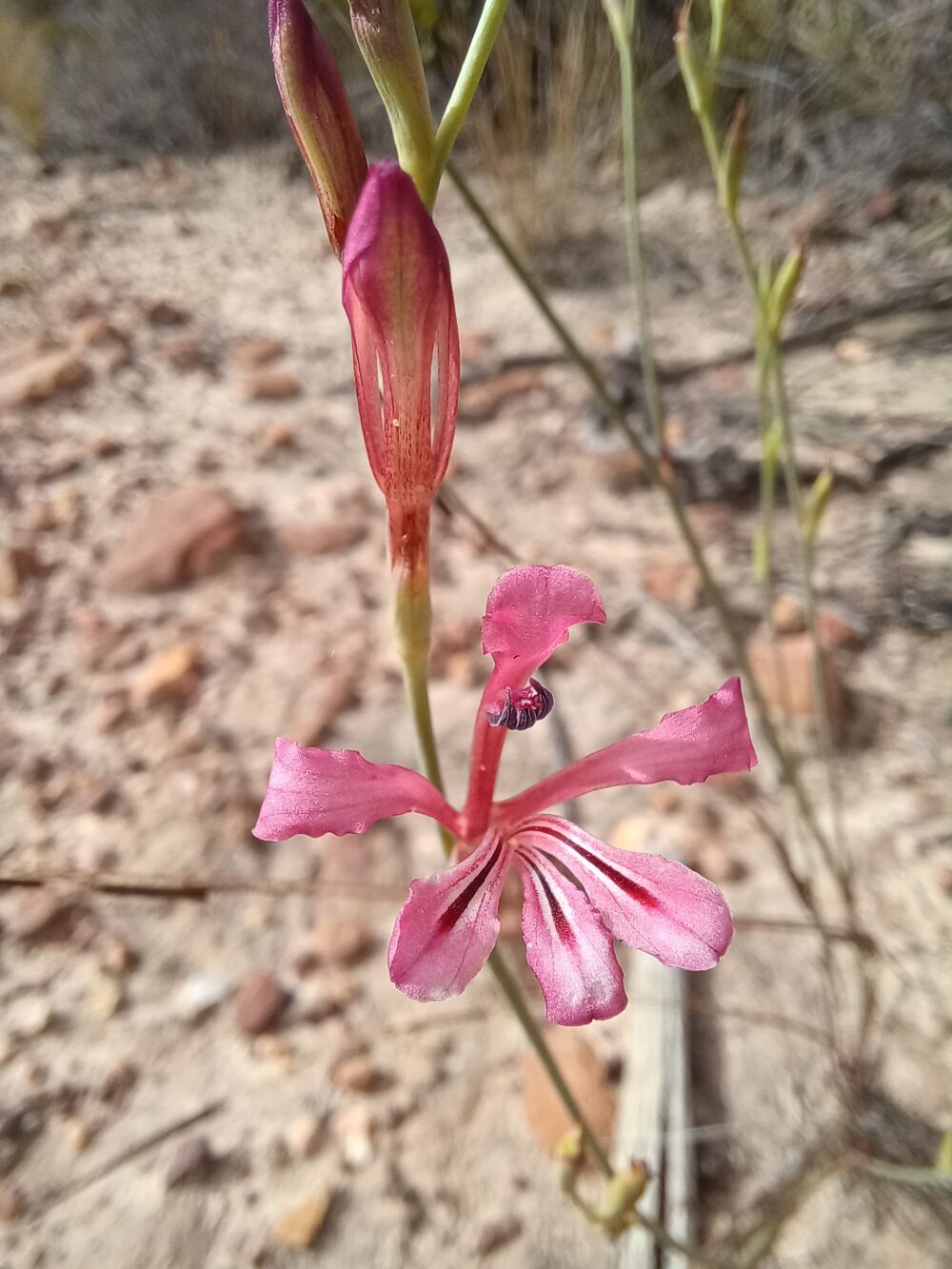 Tritoniopsis ramosa
Cormous geophyte betwen 15 and 50 cm. Has slender branches. Leaves are linear to lance-shaped with 1 to 3 veins. Flowers (January to April) are deep pink with dark markings. The flower tubes are 7–10 mm.
Distribution in the Hex
Sandstone slopes of Hex River Arid Alluvium Fynbos.
References
Manning, J. & Goldblatt, P. 2012. Plants of the Greater Cape Floristic Region 1: the Core Cape flora, Strelitzia 29. South African National Biodiversity Institute, Pretoria.