← All specimens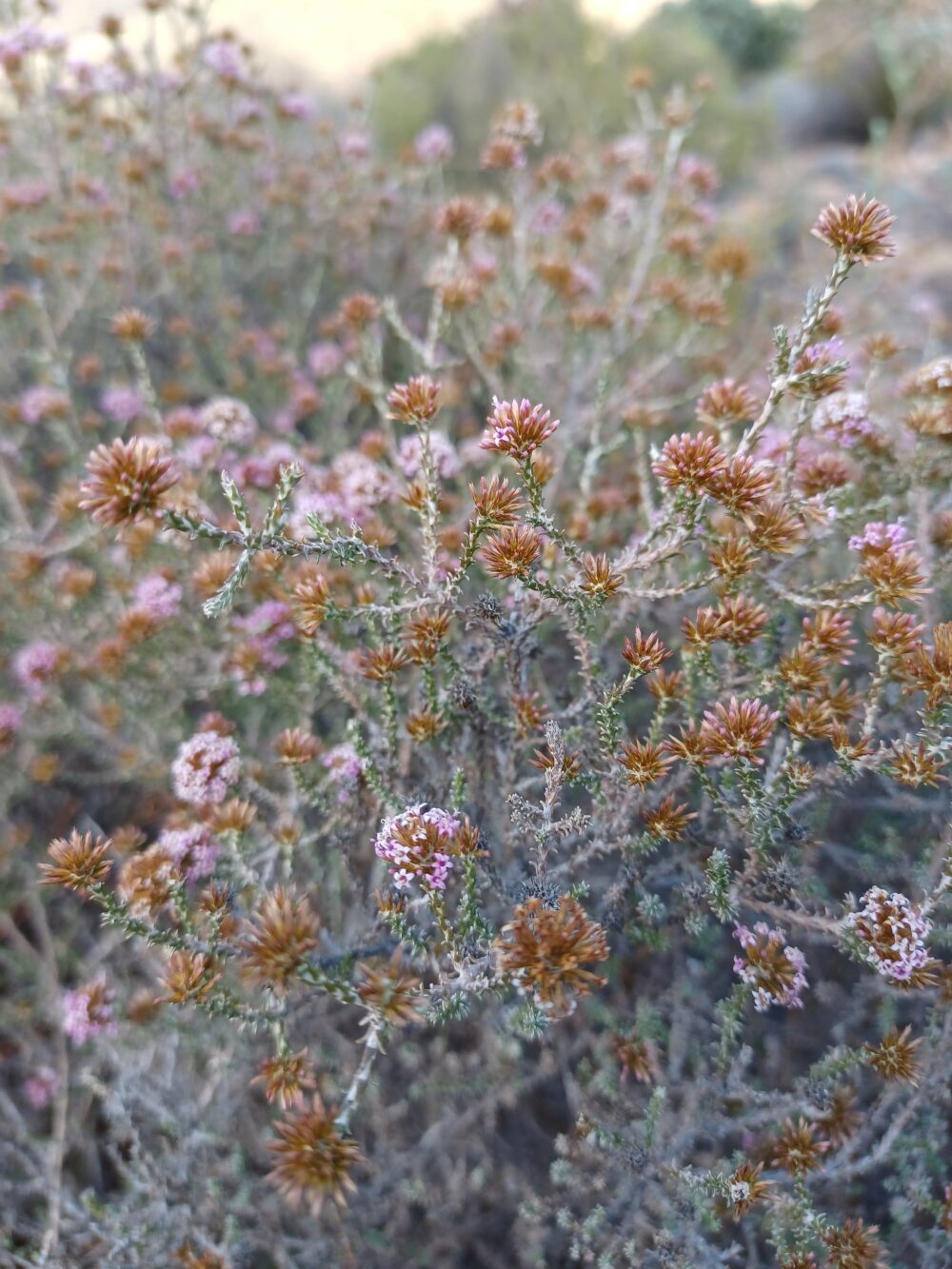 Stoebe capitata
bergslangbos
Erect or spreading shrublet up to 50 cm. The leaves are ericoid (like those of Erica) and twisted. The flower heads (December to March) are discoid (no ray florets) and borne in ball-shaped clusters at branch-tips. The florets are pink to white.
Distribution in the Hex
Sandstone and loamy slopes of De Doorns Renosterveld Karoo.
References
Manning, J. & Goldblatt, P. 2012. Plants of the Greater Cape Floristic Region 1: the Core Cape flora, Strelitzia 29. South African National Biodiversity Institute, Pretoria.