← All specimens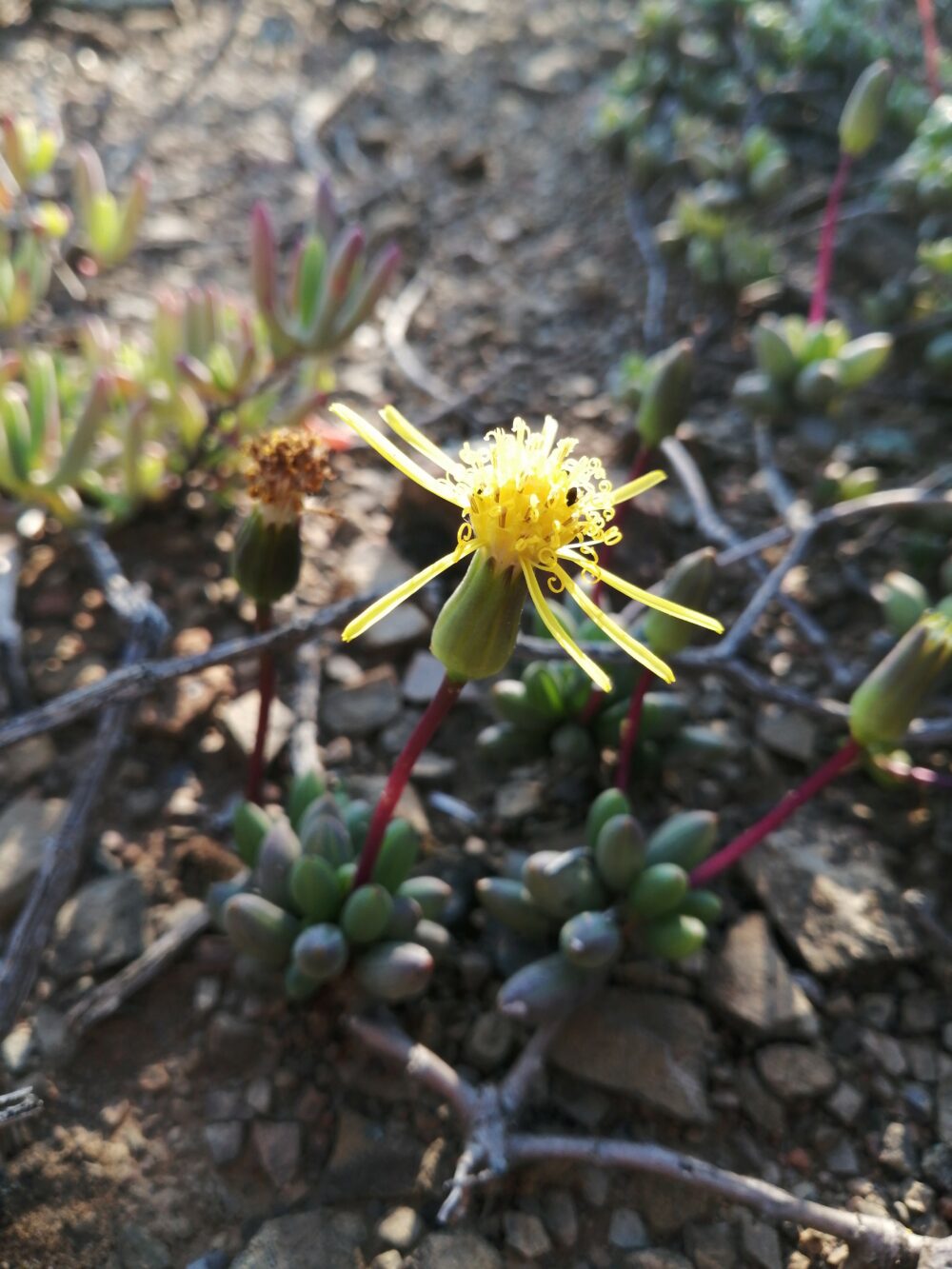 Senecio abbreviatus
Low-growing perennial. Leaves are succulent, rounded cylindrical with pointed tip, grey green. Flowerheads (June to August) solitary on wine red peduncle, ray florets and disc florets yellow, fragrant.
Distribution in the Hex
Dry karroid slopes and flats of De Doorns Renosterveld Karoo.
References
Manning, J. & Goldblatt, P. 2012. Plants of the Greater Cape Floristic Region 1: the Core Cape flora, Strelitzia 29. South African National Biodiversity Institute, Pretoria.