← All specimens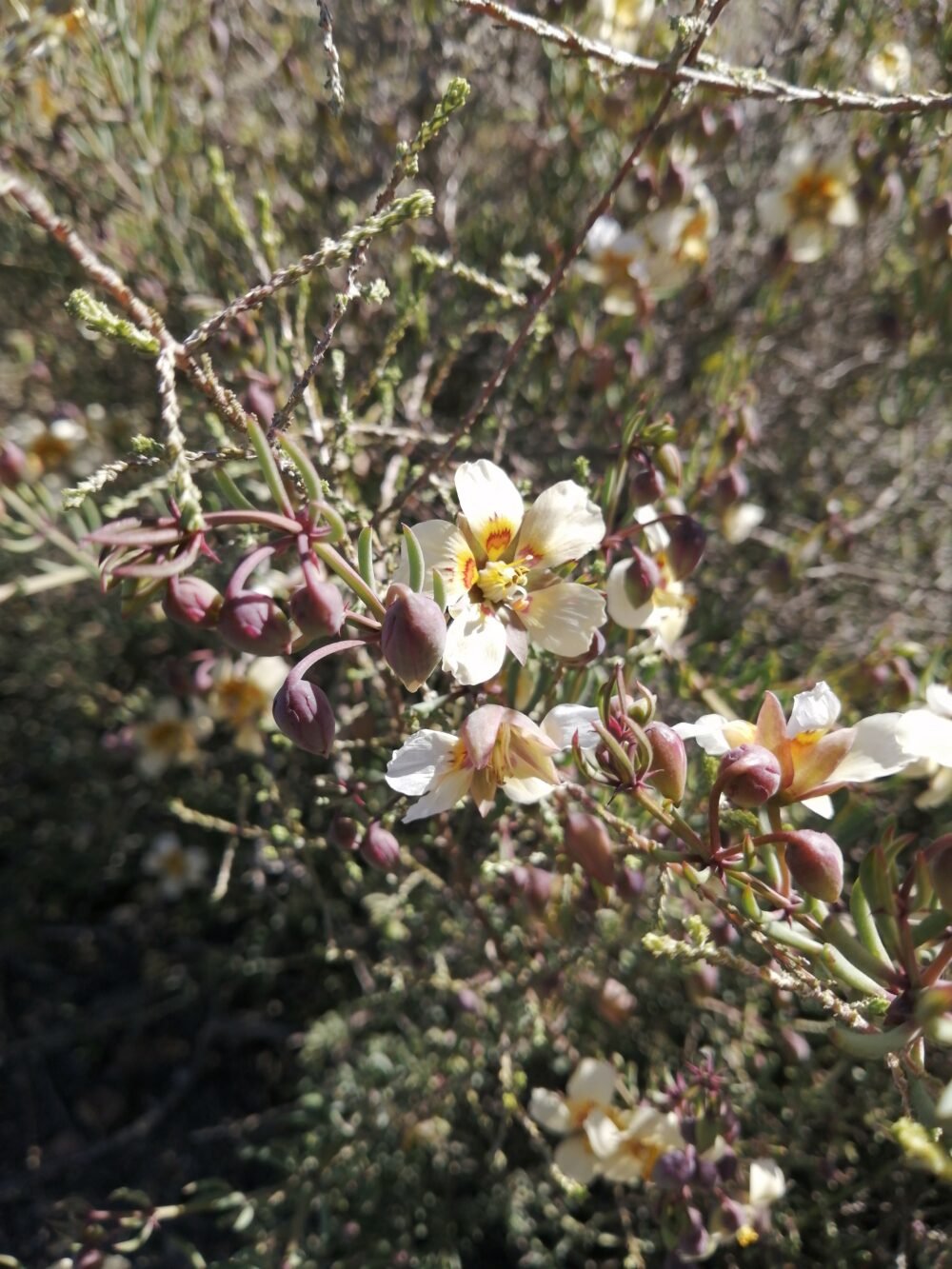 Roepera fulva
Erect shrublet up to 1 m tall. The leaves consist of two grey-green leaflets that are obovate to lance-shaped. The flowers (July to October) are cream to yellow red markings. The fruits are oblong and round when fresh, angled when dry.
Distribution in the Hex
Rocky slopes of De Doorns Sandstone Fynbos.
References
Manning, J. & Goldblatt, P. 2012. Plants of the Greater Cape Floristic Region 1: the Core Cape flora, Strelitzia 29. South African National Biodiversity Institute, Pretoria.