← All specimens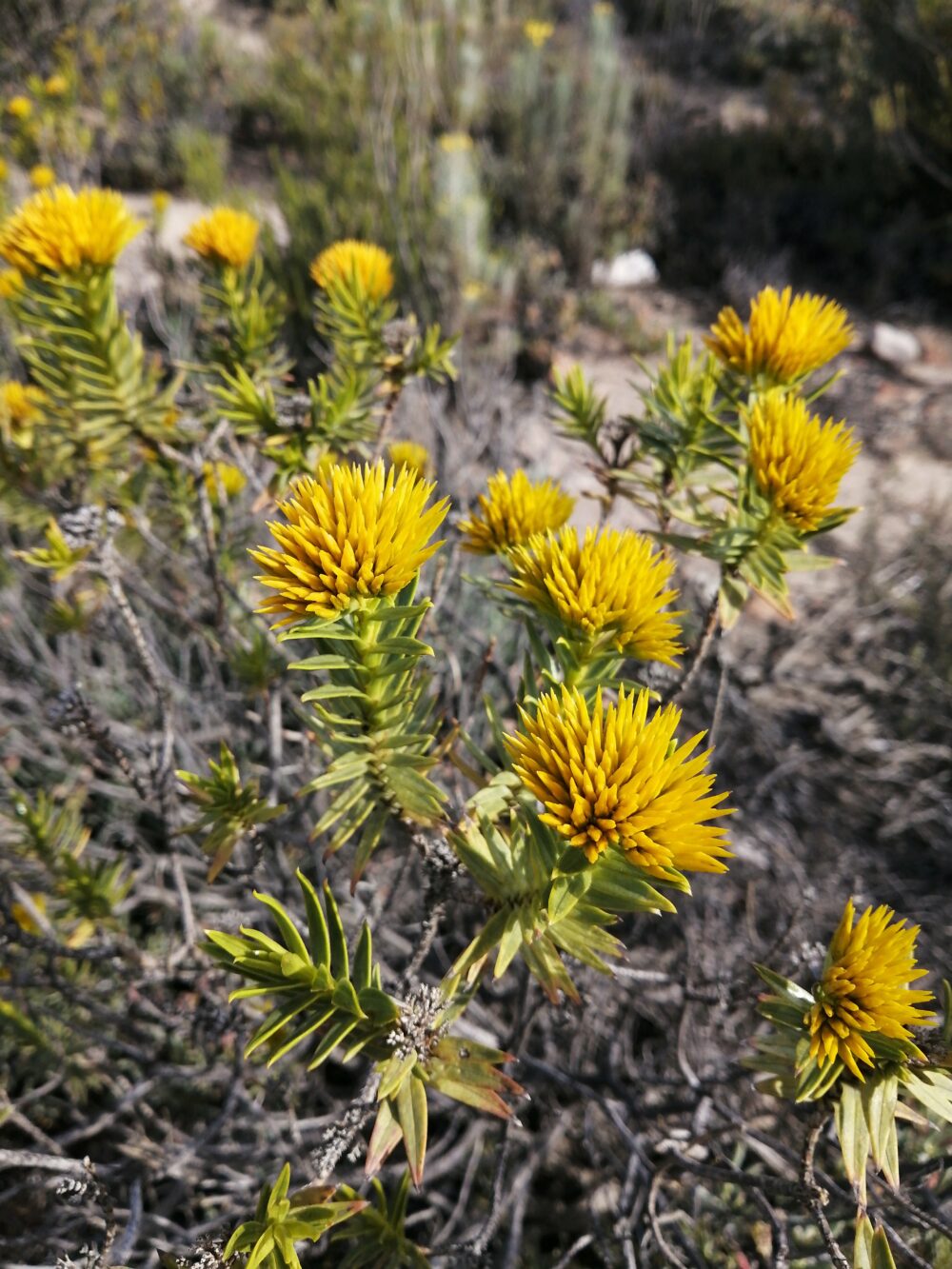 Pteronia fasciculata
kambos
Rigid shrub to 1 m tall. The stems are leafless below. The leaves, crowded at branch tips, are linear to lance-shaped, leathery and sticky. The yellow 1-flowered flower heads (October to January) are discoid (no ray petals) and occur in tight rounded clusters.
Distribution in the Hex
Usually occurs in mountain fynbos, but in the Hex it occurs in De Doorns Renosterveld Karoo.
References
Manning, J. & Goldblatt, P. 2012. Plants of the Greater Cape Floristic Region 1: the Core Cape flora, Strelitzia 29. South African National Biodiversity Institute, Pretoria.