← All specimens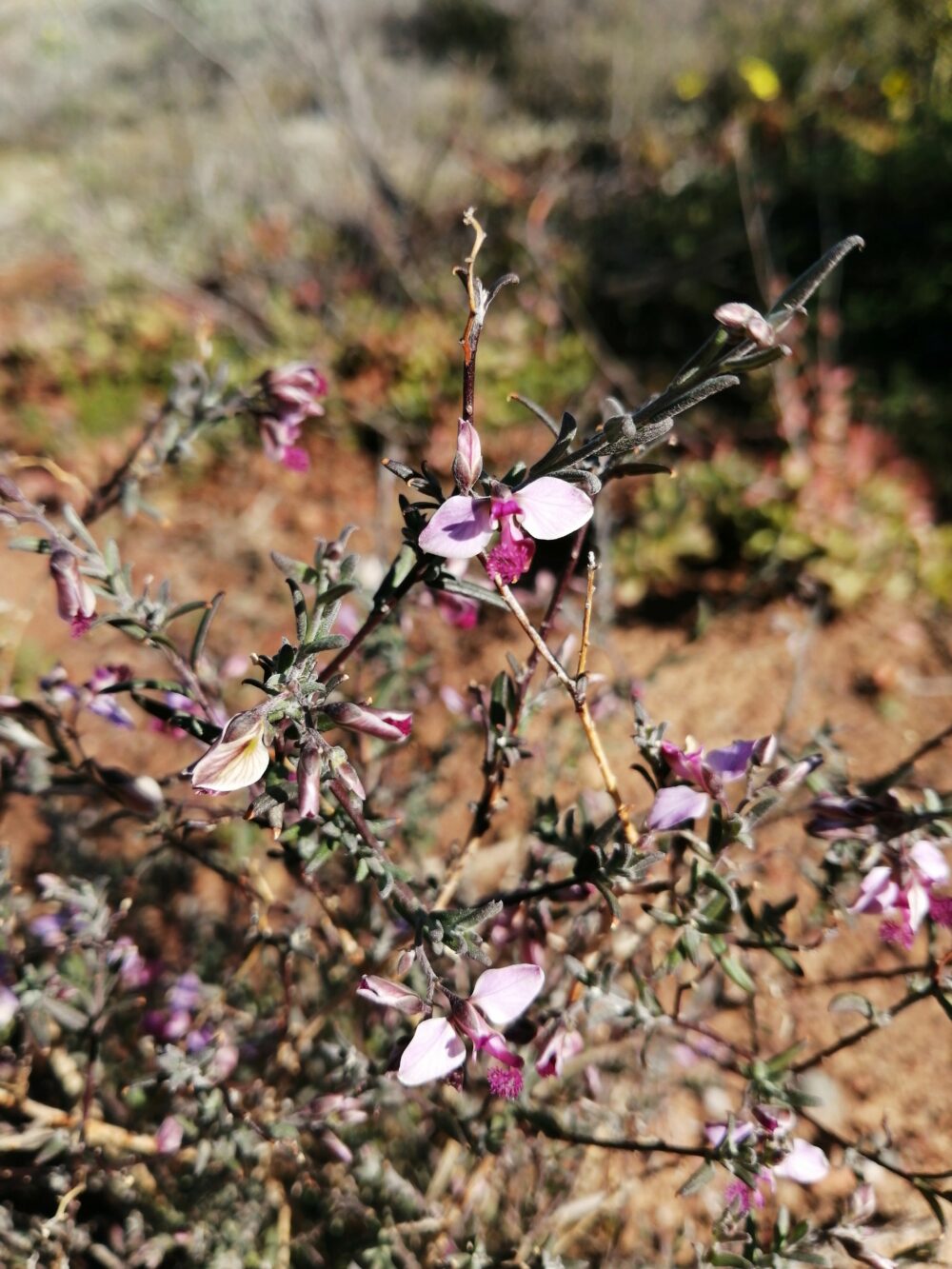 Polygala affinis
ertjieblom
Small shrub up to 40 cm. Leaves are opposite, hairy, flat, and linear. Bears flowers on short axillary racemes opposite leaves from late autumn to spring. Inner sepals are large and light pink. Keel and crest (hair-like tuft on tip of keel) magenta.
Could also be Polygala scabra.
Distribution in the Hex
Shale soils in valley floor.
References
Manning, J., 2018. Field Guide to Fynbos