← All specimens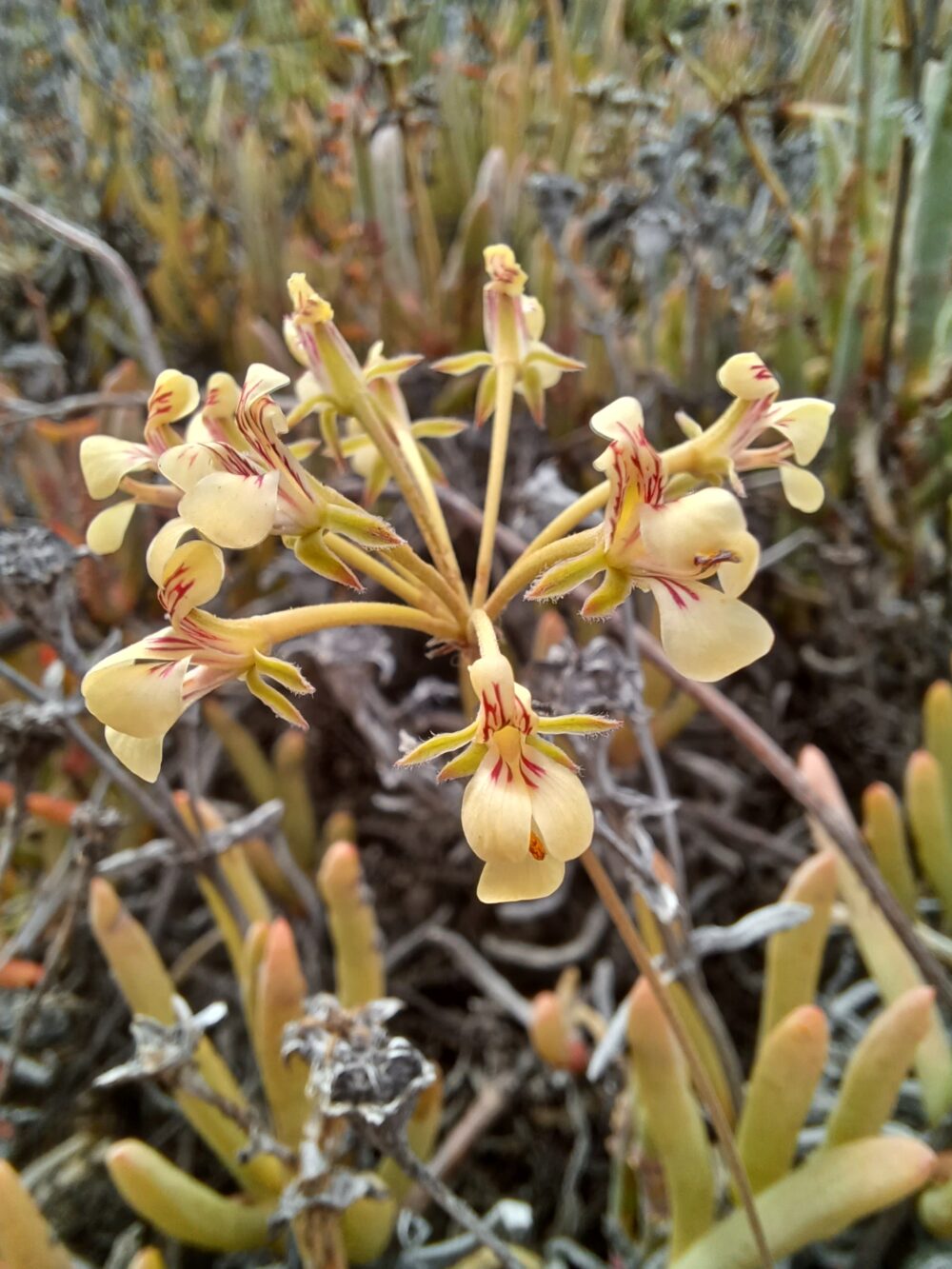 Pelargonium luteolum
Tuberous geophyte to 30 cm tall. The palmate leaves are dry at flowering. Up to 16 5-petal pale yellow flowers (November to March) branch from the peduncles. The three lower petals enclose the stamens.
Distribution in the Hex
Rocky slopes of De Doorns Renosterveld Karoo.
References
Manning, J. & Goldblatt, P. 2012. Plants of the Greater Cape Floristic Region 1: the Core Cape flora, Strelitzia 29. South African National Biodiversity Institute, Pretoria.