← All specimens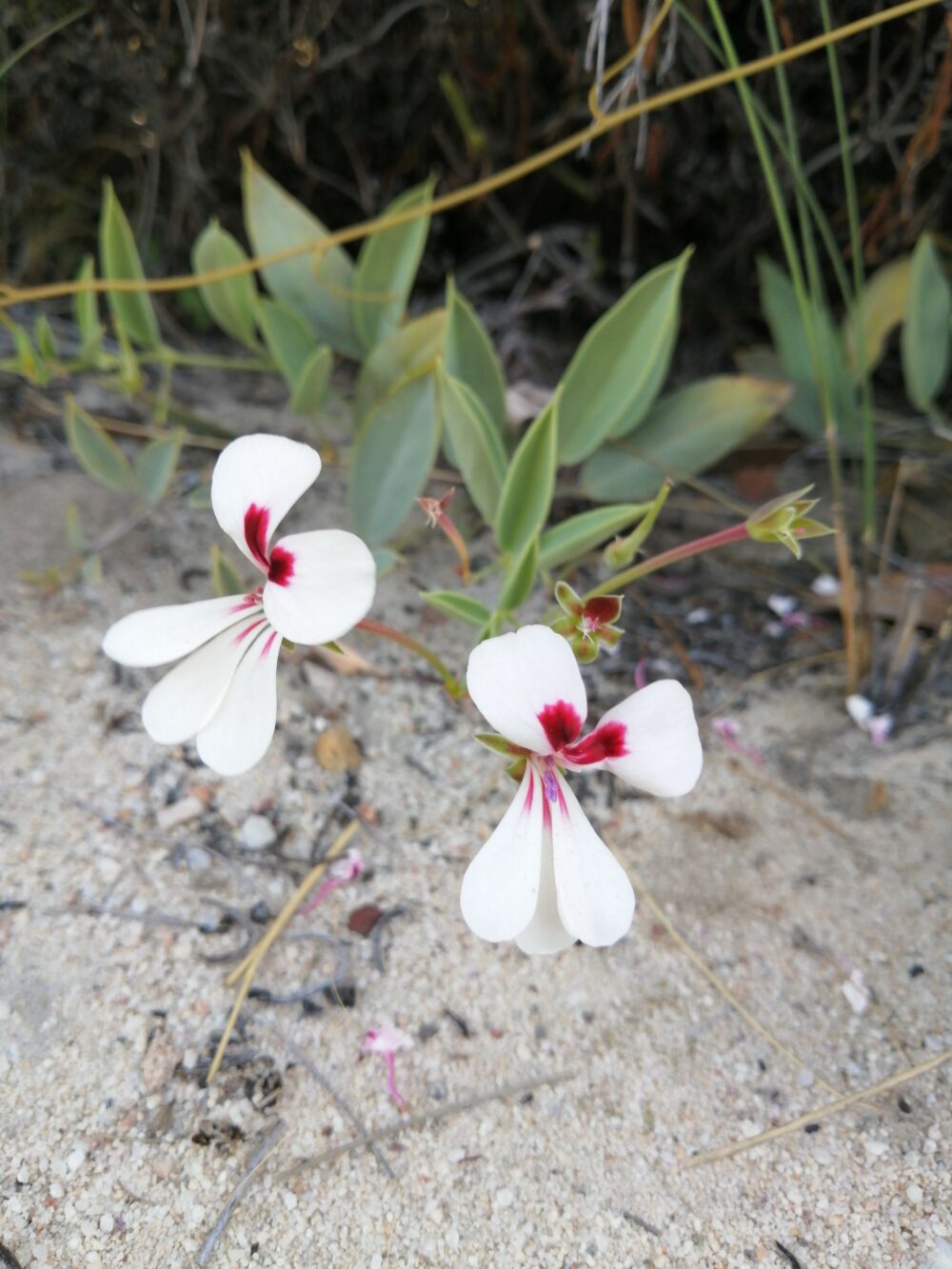 Pelargonium lanceolatum
Sprawling shrublet to 30 cm. The leaves are leathery, narrowly egg-shaped (ovate) to broadly lance-shaped (lanceolate) and milky green. It bears 1 or 2 large and showy white or pale yellow flowers throughout the year.
Unlike most Pelargonium species, the subgroup to which P. lanceolatum belongs is not particularly aromatic.
Distribution in the Hex
Dry sandy flats of Hex River Arid Alluvium Fynbos.
References
Manning, J. & Goldblatt, P. 2012. Plants of the Greater Cape Floristic Region 1: the Core Cape flora, Strelitzia 29. South African National Biodiversity Institute, Pretoria.