← All specimens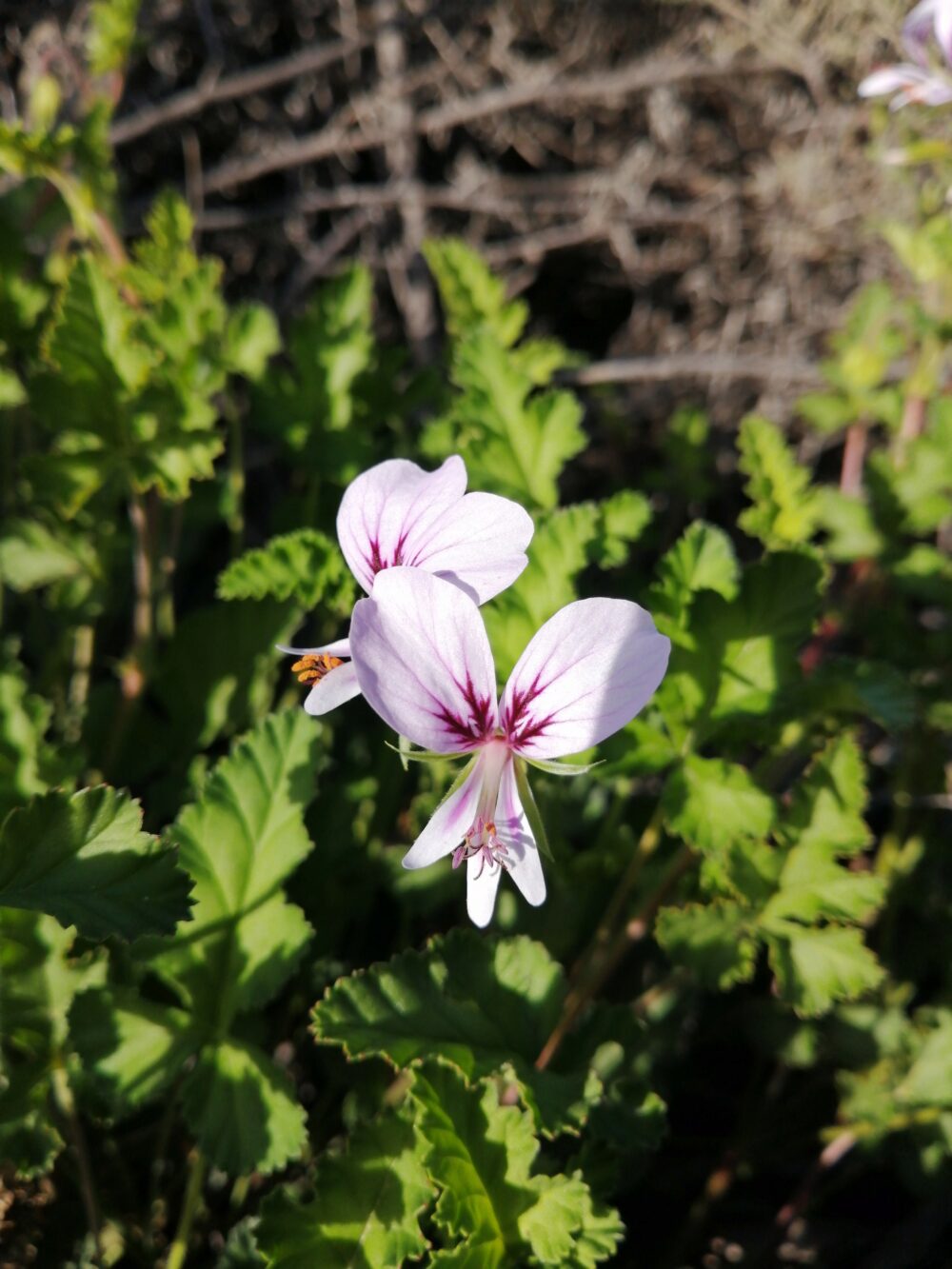 Pelargonium candicans
Low growing shrub to 30 cm. Branches grow along the ground and are covered in long soft hair. Leaves are 3-lobed and velvety with round-toothed margins. Flowers are 4-petalled, white to pale-pink with purple veins on the two larger upper petals.
Distribution in the Hex
Lower slopes of De Doorns Sandstone Fynbos vegetation.
References