← All specimens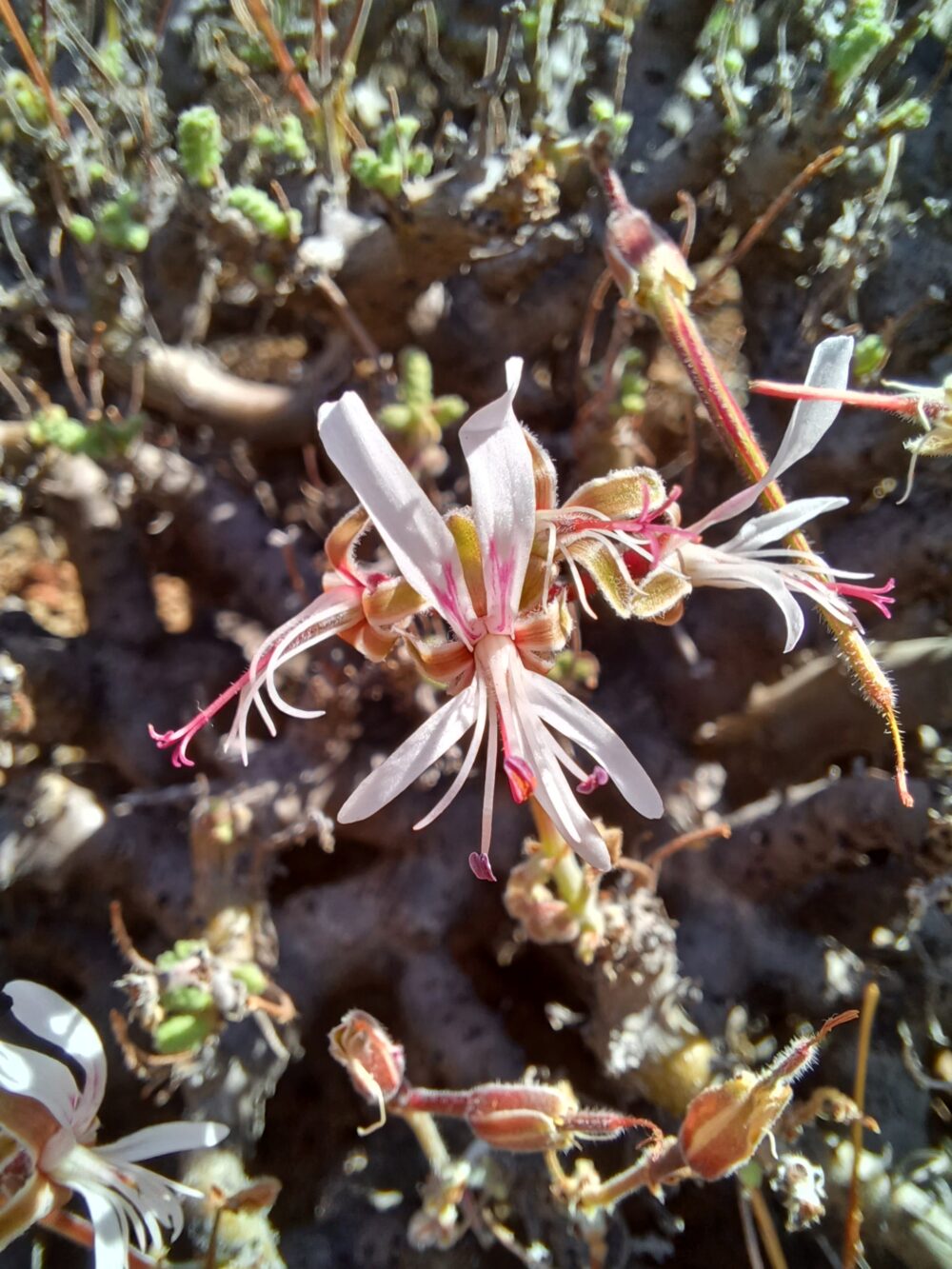 Pelargonium alternans
Woody, almost succulent, shrublet up to 40 cm. The leaves are pinnate and very hairy. White to pale pink flowers (April to January(?)) appear on a short temporary stalk.
Distribution in the Hex
Rocky slopes of De Doorns Renosterveld Karoo.
References
Manning, J. & Goldblatt, P. 2012. Plants of the Greater Cape Floristic Region 1: the Core Cape flora, Strelitzia 29. South African National Biodiversity Institute, Pretoria.