← All specimens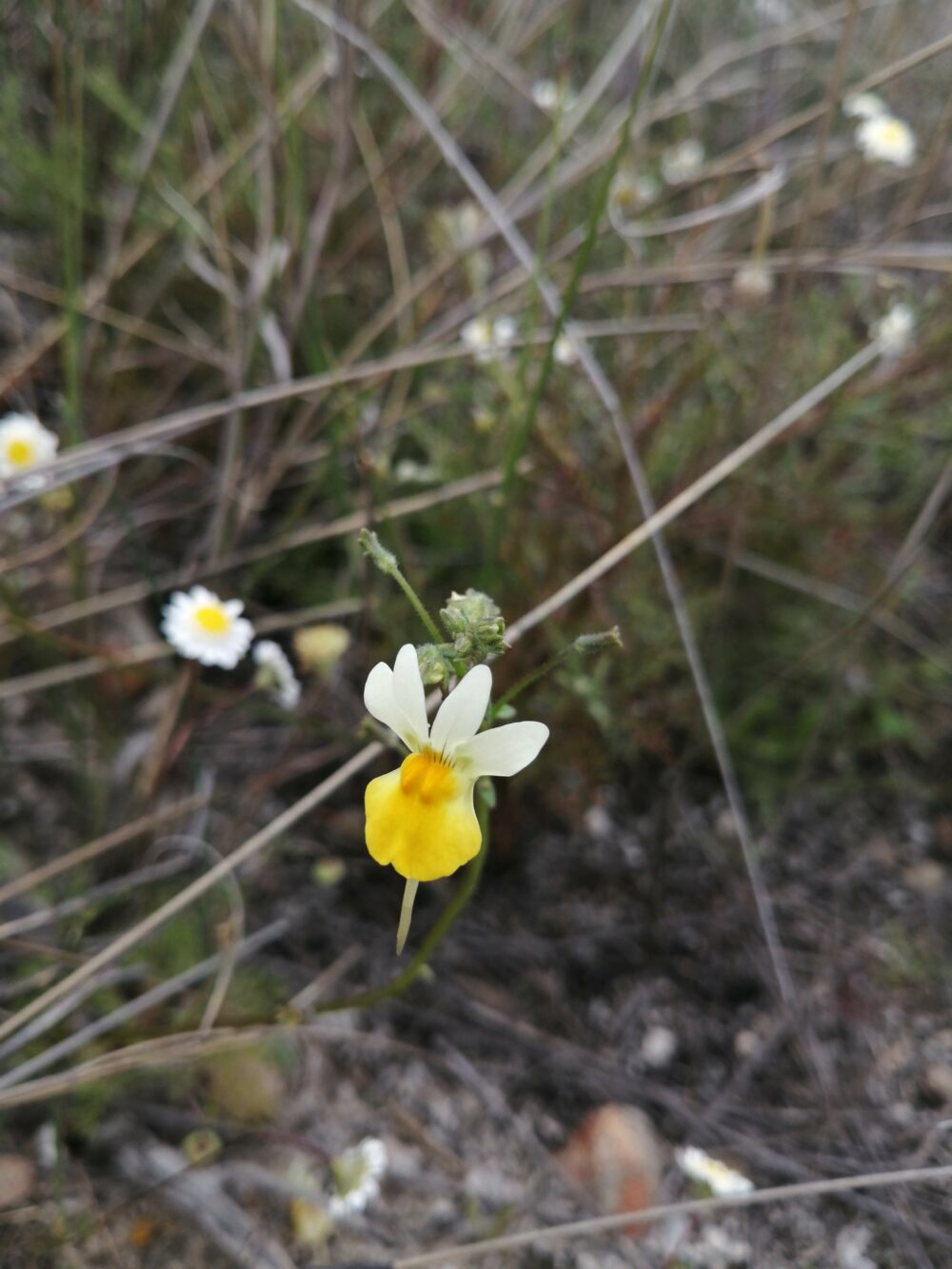 Nemesia ligulata
kappieblommetjie, leeubekkie
Annual up to 40 cm. Leaves opposite, lance-shaped, slightly toothed. Flowers (August to October) equally spaced on stalks in a cluster (raceme), palate with 2 velvety yellow bosses, upper lobes linear and white, spur 6 to 12 mm long.
Distribution in the Hex
Sandy slopes and flats of Hex River Arid Alluvium Fynbos.
References
Manning, J. & Goldblatt, P. 2012. Plants of the Greater Cape Floristic Region 1: the Core Cape flora, Strelitzia 29. South African National Biodiversity Institute, Pretoria.