← All specimens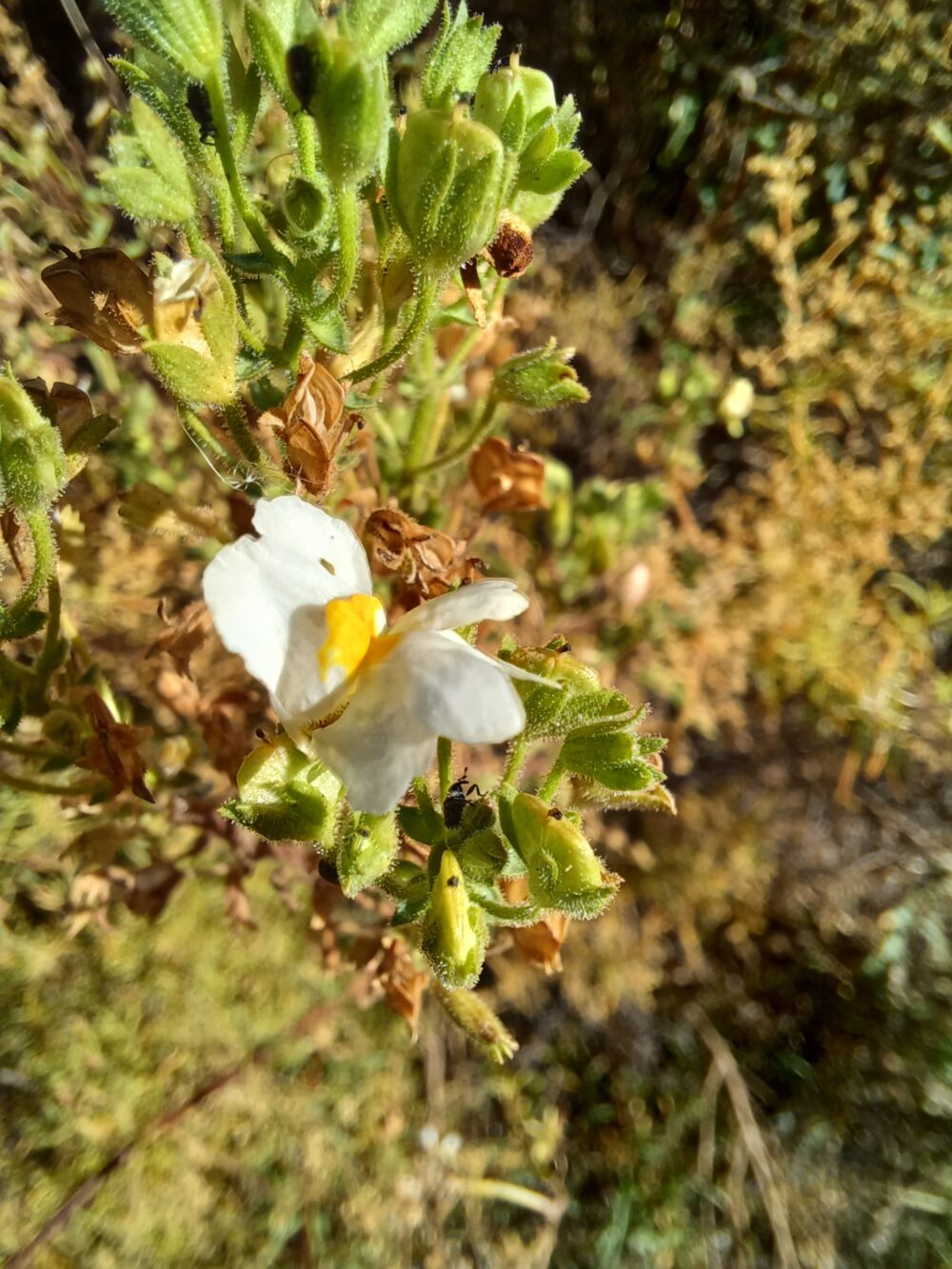 Nemesia fruticans
stink leeubekkie
Shrublet up to 1 m tall. The leaves have an unpleasant smell and are toothed along the margins. The flowers (throughout the year after rain) are white with a raised yellow center.
Distribution in the Hex
Clay flats (often disturbed) of De Doorns Renosterveld Karoo.
References
Vlok, J, Schutte-Vlok, A. L. 2015. Plants of the Klein Karoo, Umdaus Press.