← All specimens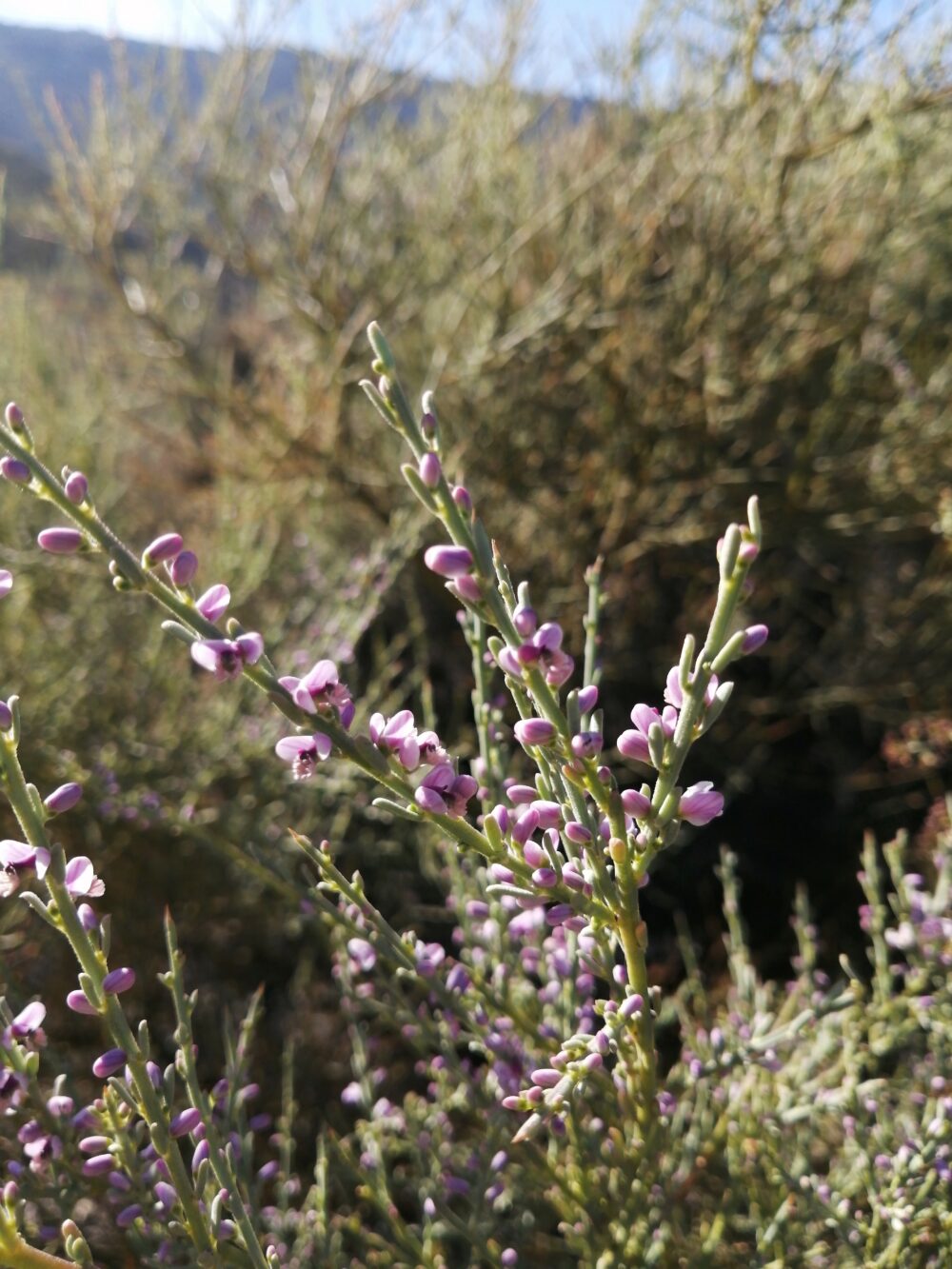 Muraltia spinosa
skilpadbessie, tortoise berry
Much-branched perennial gray green shrub. Branches end in a spine. Leaves are narrowly oval and deciduous. Bears masses of purple/pink pea-like flowers from autumn through spring. Edible red berries (rich in vitamin C) appear in summer.
Distribution in the Hex
Sandy flats and kloofs in the Hex River Arid Alluvium Fynbos vegetation type.
References