← All specimens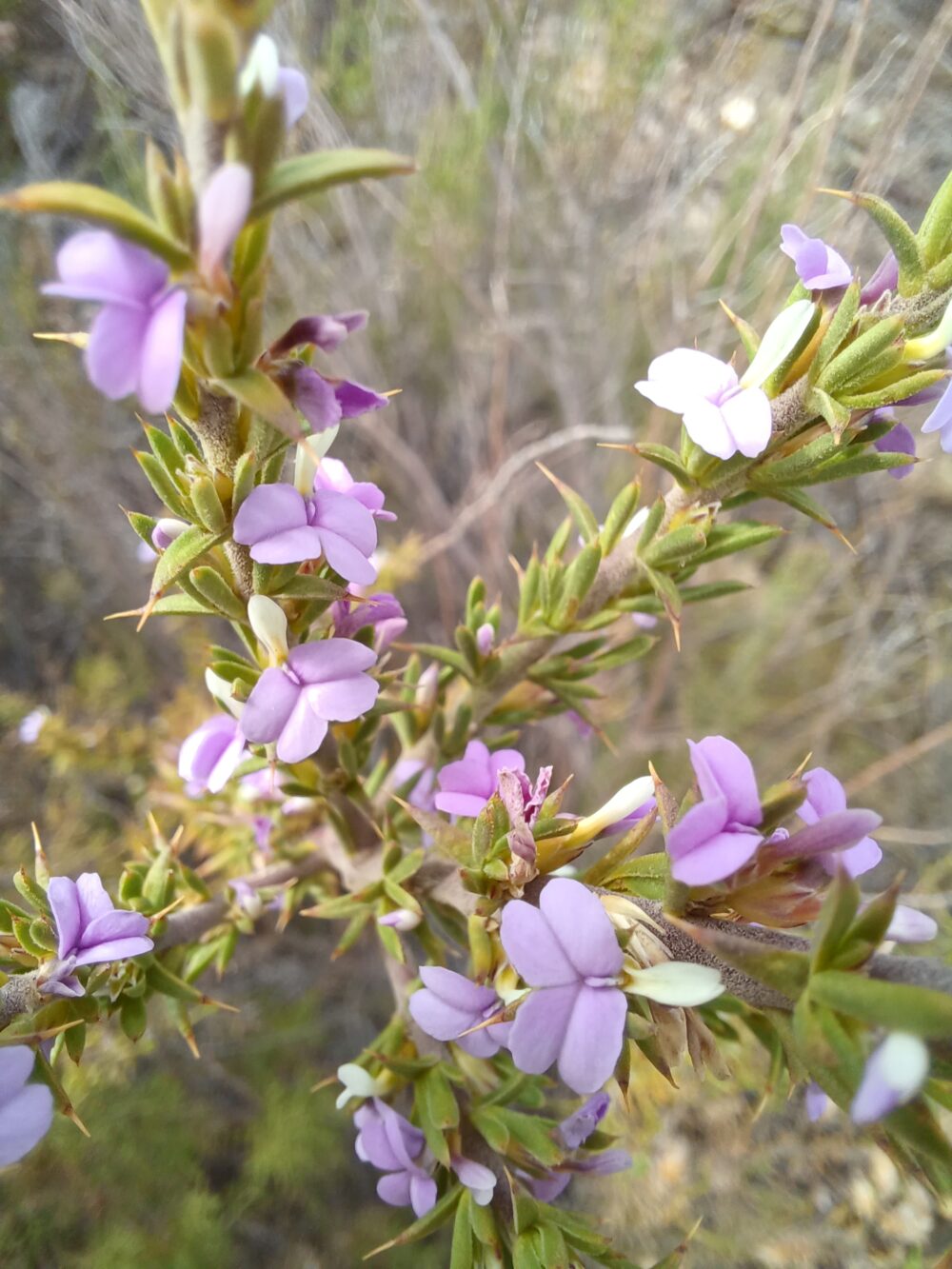 Muraltia heisteria
Erect, branched shrub of 1 or up to 2 m, Hairy on younger parts. The lance-shaped leaves are stemless and overlap. They are channelled, hairy and spine-tipped. The flowers (October to December) are purple (the side petals sometimes white).
Distribution in the Hex
Rocky slopes of De Doorns Renosterveld Karoo, especially in areas adjacent to fynbos.
References
Manning, J. & Goldblatt, P. 2012. Plants of the Greater Cape Floristic Region 1: the Core Cape flora, Strelitzia 29. South African National Biodiversity Institute, Pretoria.