← All specimens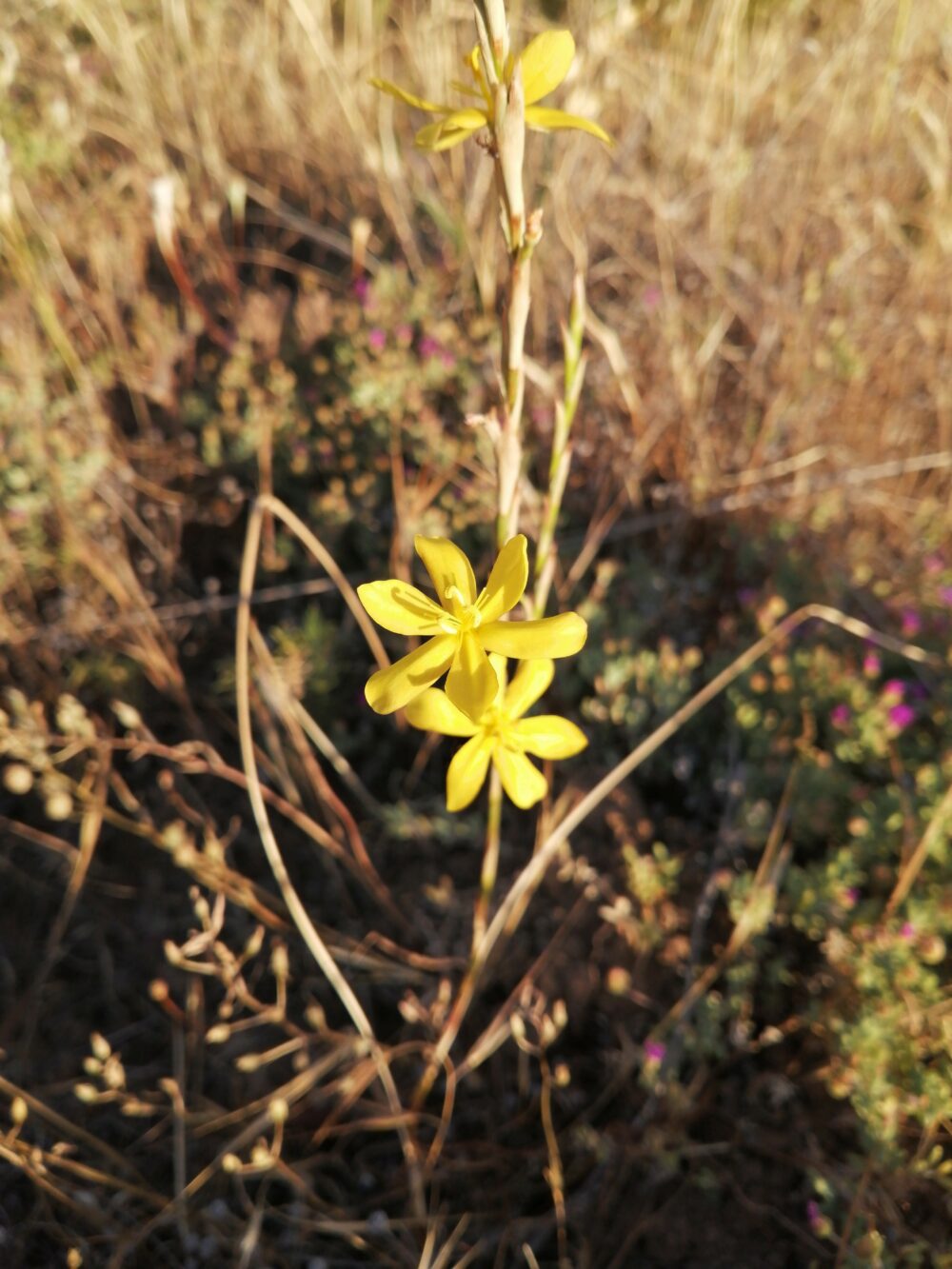 Moraea virgata
pypievolstruisuintjie
Cormous geophyte between 20 and 85 cm. Bears 2 or 3 linear, channeled leaves. Flowers (September to November) are pale to deep yellow. The tepals form a tube below and ovary has no or only a short stalk. Capsules narrowly ellipsoid and enclosed in spathes.
Distribution in the Hex
Shale flats of De Doorns Renosterveld Karoo.
References
Manning, J. & Goldblatt, P. 2012. Plants of the Greater Cape Floristic Region 1: the Core Cape flora, Strelitzia 29. South African National Biodiversity Institute, Pretoria.