← All specimens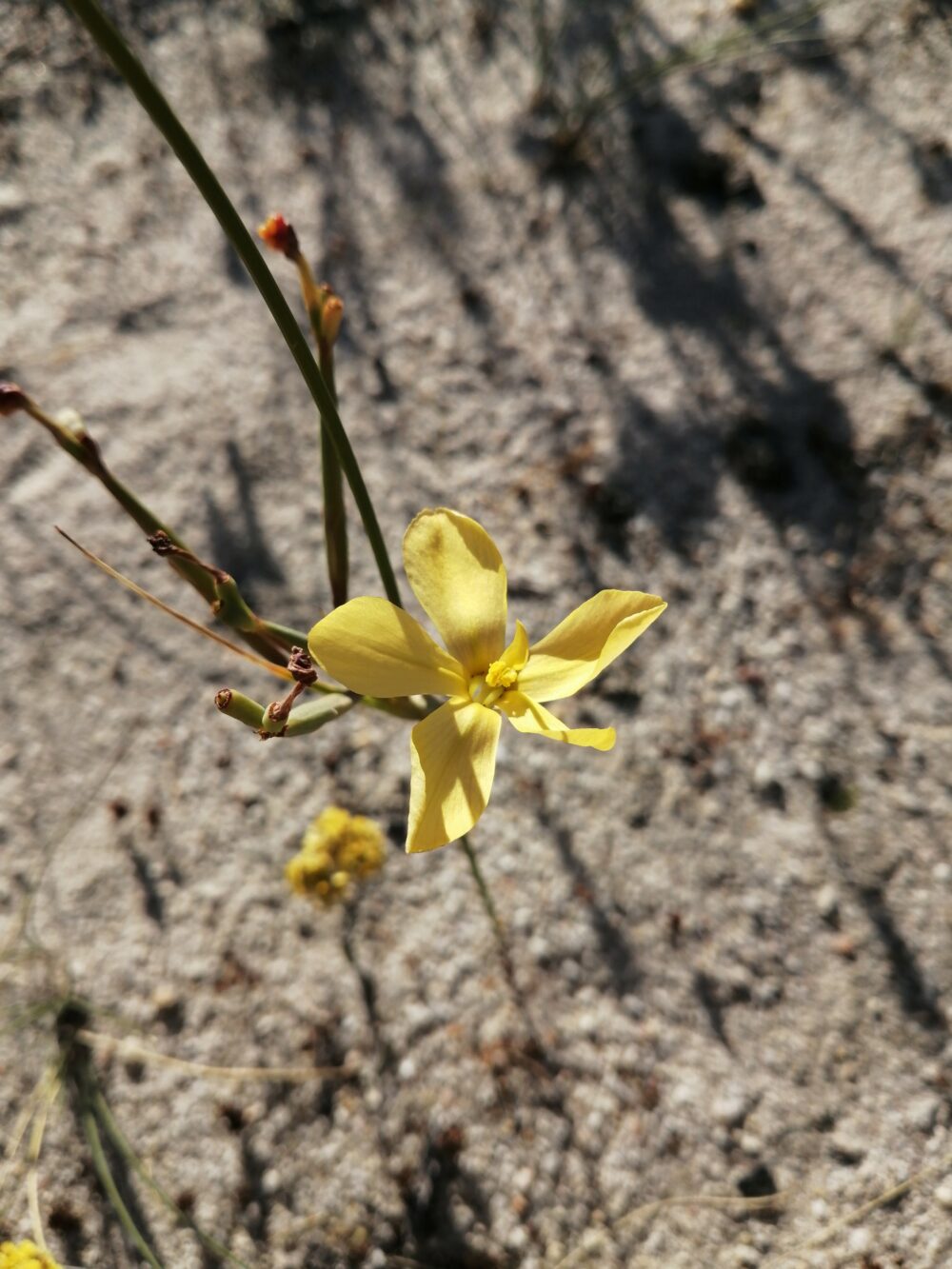 Moraea umbellata
uintjie
Cormous geophyte of betwee 15 and 45 cm. The stems branch above the leaves. There are 2 or more leaves clustered above ground. The flowers (September to November) are pale yellow with minute style branches appressed to anthers. The crests are almost absent.
Distribution in the Hex
Seasonally wet sandstone flats in De Doorns Sandstone Fynbos.
References
Manning, J. & Goldblatt, P. 2012. Plants of the Greater Cape Floristic Region 1: the Core Cape flora, Strelitzia 29. South African National Biodiversity Institute, Pretoria.