← All specimens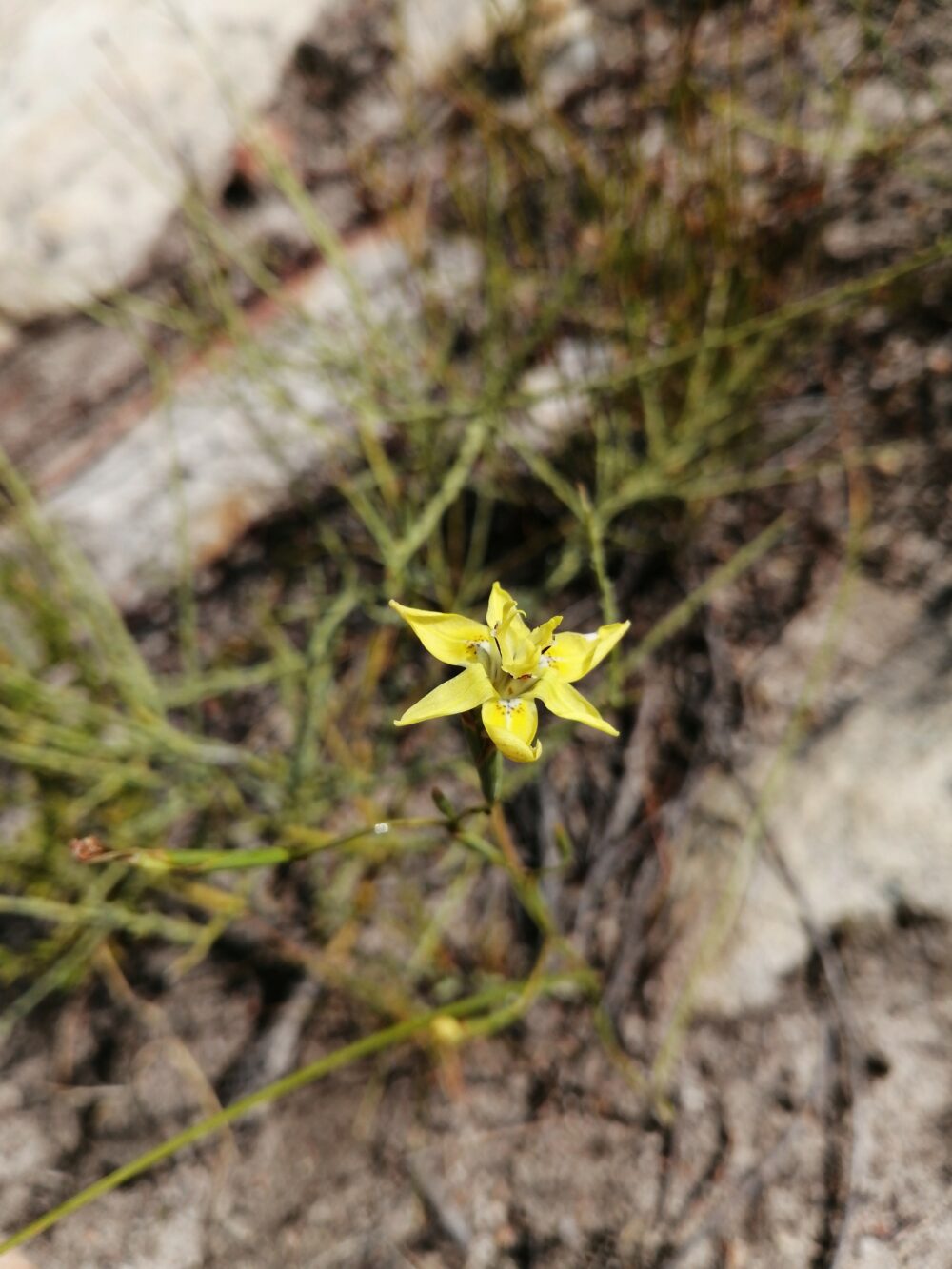 Moraea bituminosa
teeruintjie
Cormous geophyte up to 50 cm. The stem is sticky with 2 or 3 linear, channelled and trailing leaves. Flowers are yellow or rarely mauve and appear in October to December.
M. bituminosa differs from M. inconspicua which is also sticky but with smaller flowers and reflexed tepals.
Distribution in the Hex
Sandstone slopes and flats of De Doorns Sandstone Fynbos.
References
Manning, J. & Goldblatt, P. 2012. Plants of the Greater Cape Floristic Region 1: the Core Cape flora, Strelitzia 29. South African National Biodiversity Institute, Pretoria.