← All specimens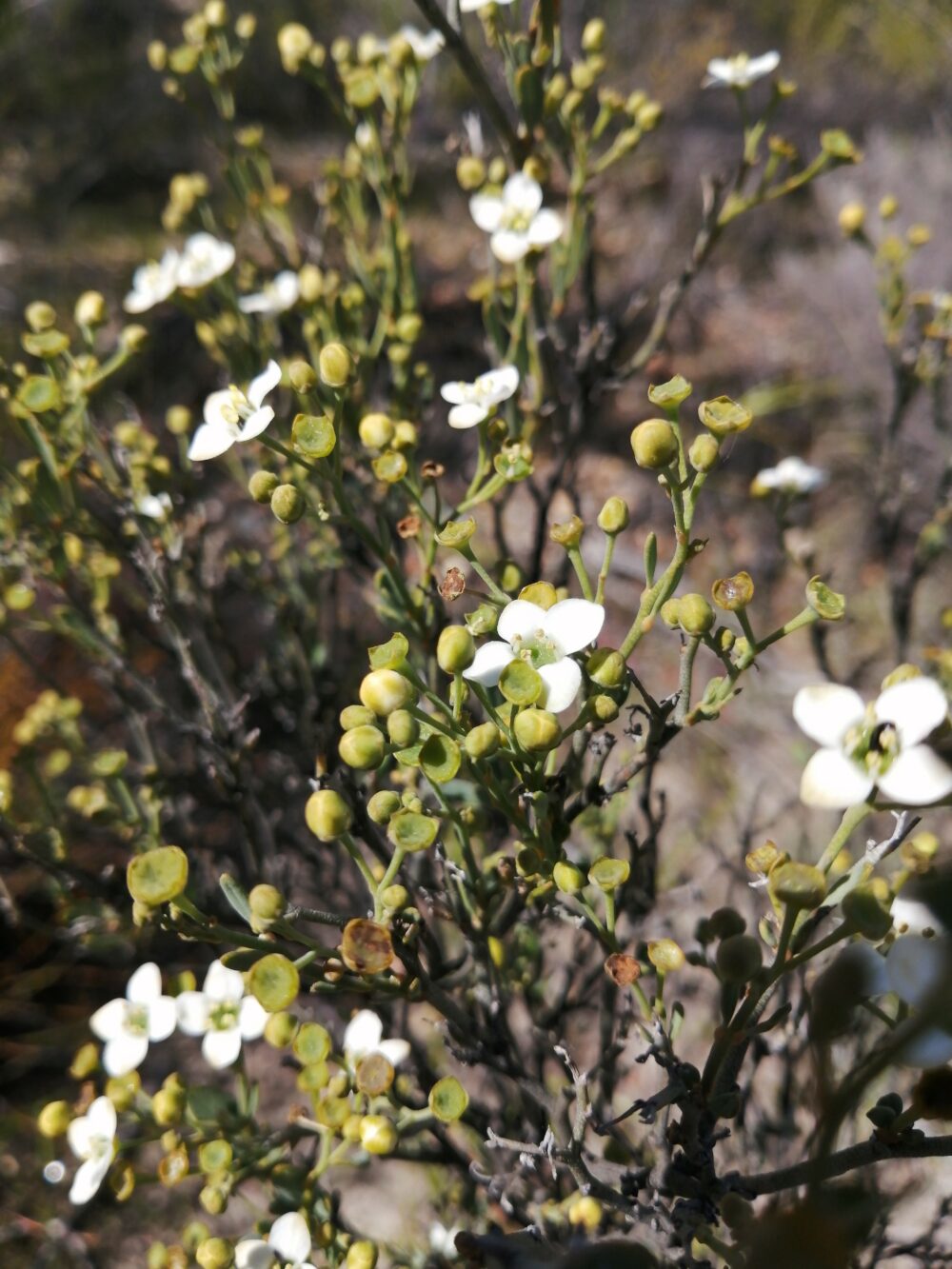 Montinia caryophyllaceae
peperbos
Erect pale shrub of to 1.5 m. Male and female flowers on separate plants. The leaves are reverse sword-shaped. The flowers (May to Octover) are white and terminal. Male flowers grow in cymes, whereas female flowers appear singularly or in pairs.
Distribution in the Hex
Rocky slopes and sandy flats of sandstone fynbos vegetation.
References
Manning, J. & Goldblatt, P. 2012. Plants of the Greater Cape Floristic Region 1: the Core Cape flora, Strelitzia 29. South African National Biodiversity Institute, Pretoria.