← All specimens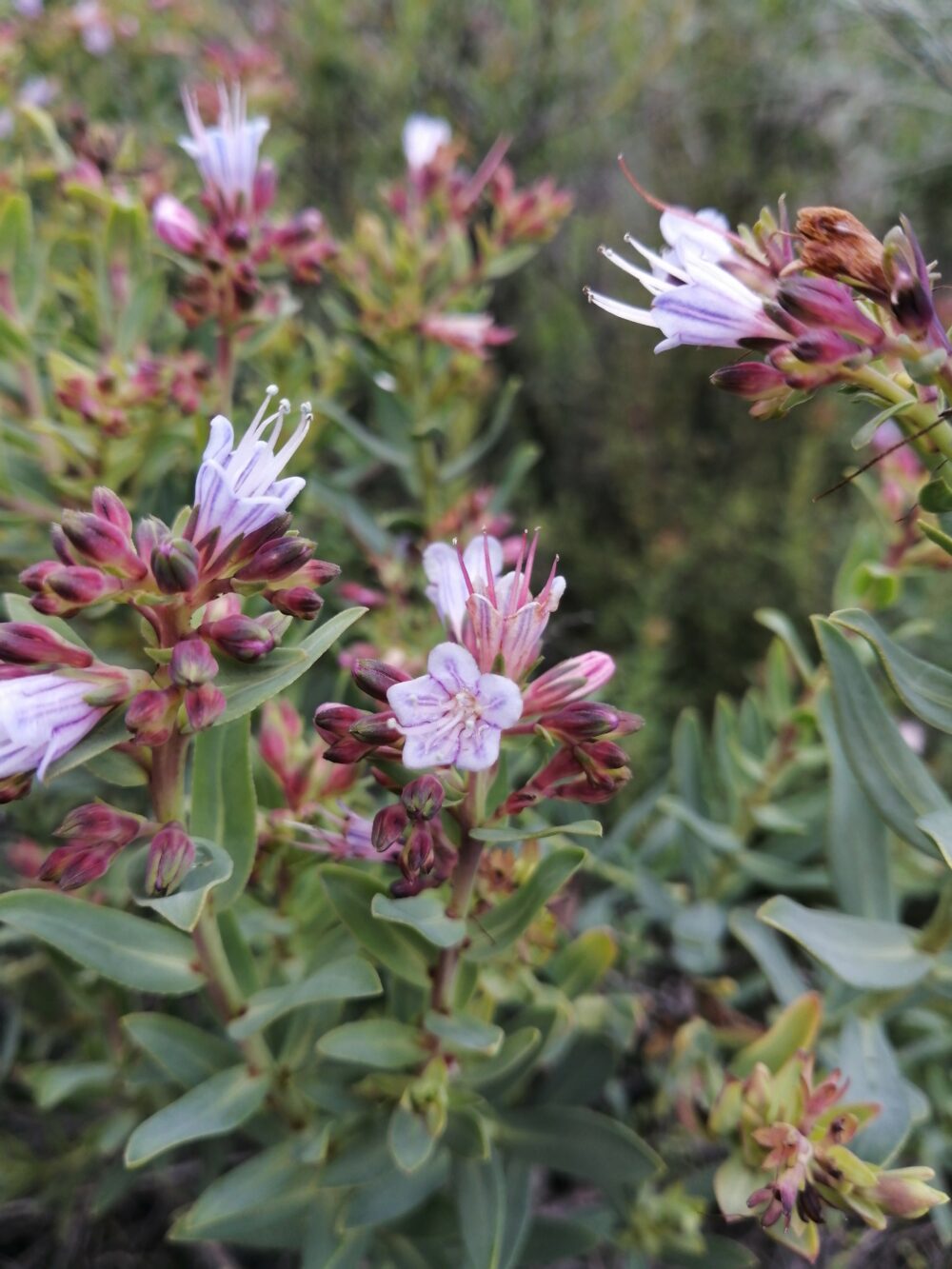 Lobostemon glaucophyllus
agtdaegeneesbos
Perennial shrublet up to 80 cm. Young branchs smooth and hairless. Leaves attached directly to branches (no petiole, sessile), hairy on midrib and tip, linear-lance-shaped. Bears flowers (July to October) in a cluster, blue or pink, hairless on outsides, style hairy.
Distribution in the Hex
Lower sandstone slopes, or sandy flats of De Doorns Sanstone Fynbos vegetation and Hex River Arid Alluvium Fynbos.
References
Manning, J. & Goldblatt, P. 2012. Plants of the Greater Cape Floristic Region 1: the Core Cape flora, Strelitzia 29. South African National Biodiversity Institute, Pretoria.