← All specimens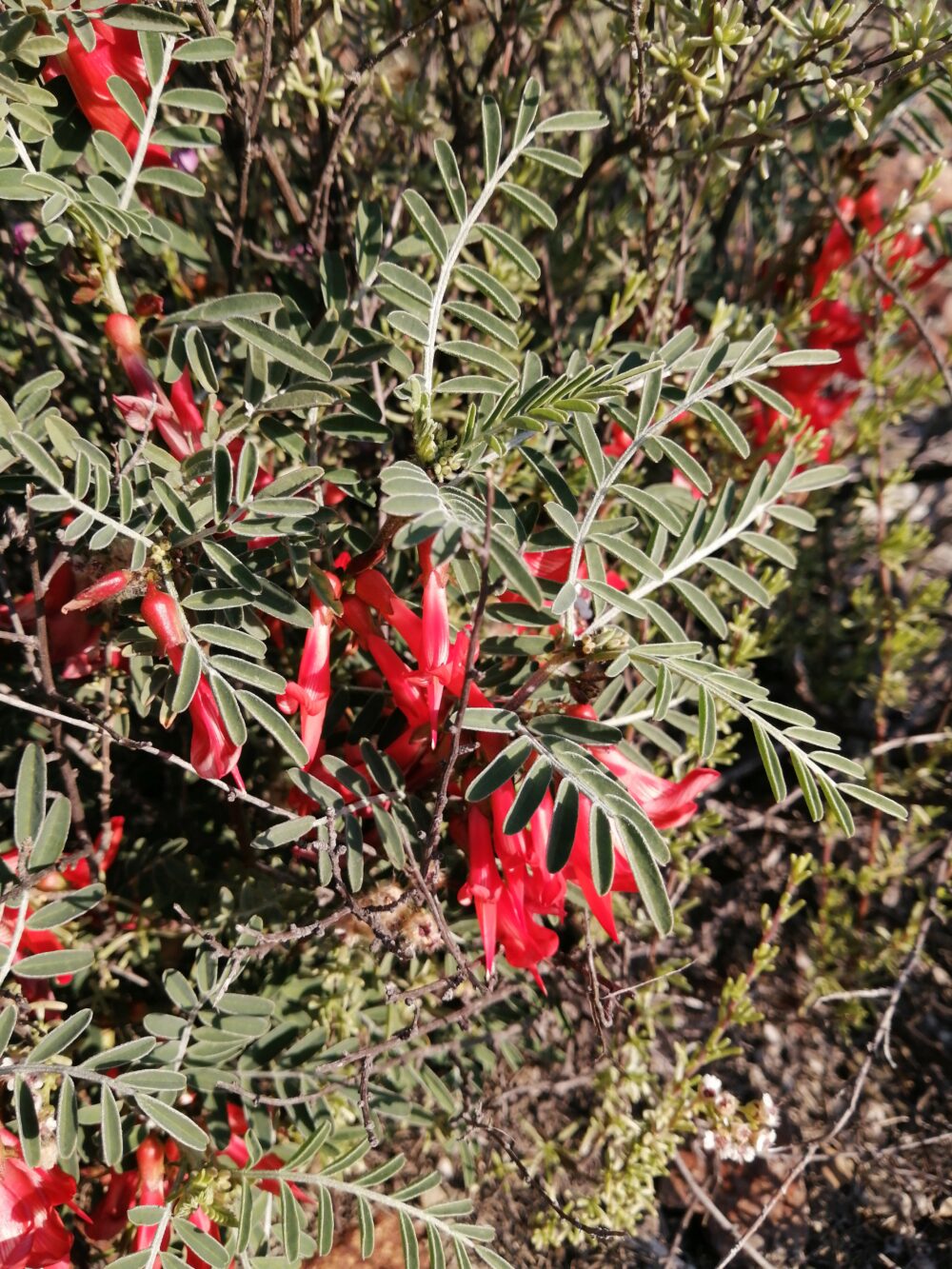 Lessertia frutescens
kankerbossie, hoenderkloek, gansie
Single-stemmed shrublet up to 1.5 m. Leaves pinnately compound with single terminal leaflet. Leaflets narrowly elliptical and hairless or thinly hairy; pale green. Flowers (July to December) bright red. Pods are hairless and inflated.
Synonymous with Sutherlandia frutescens.
Distribution in the Hex
Gravel slopes and flats in De Doorns Renosterveld Karoo.
References
Manning, J. & Goldblatt, P. 2012. Plants of the Greater Cape Floristic Region 1: the Core Cape flora, Strelitzia 29. South African National Biodiversity Institute, Pretoria.