← All specimens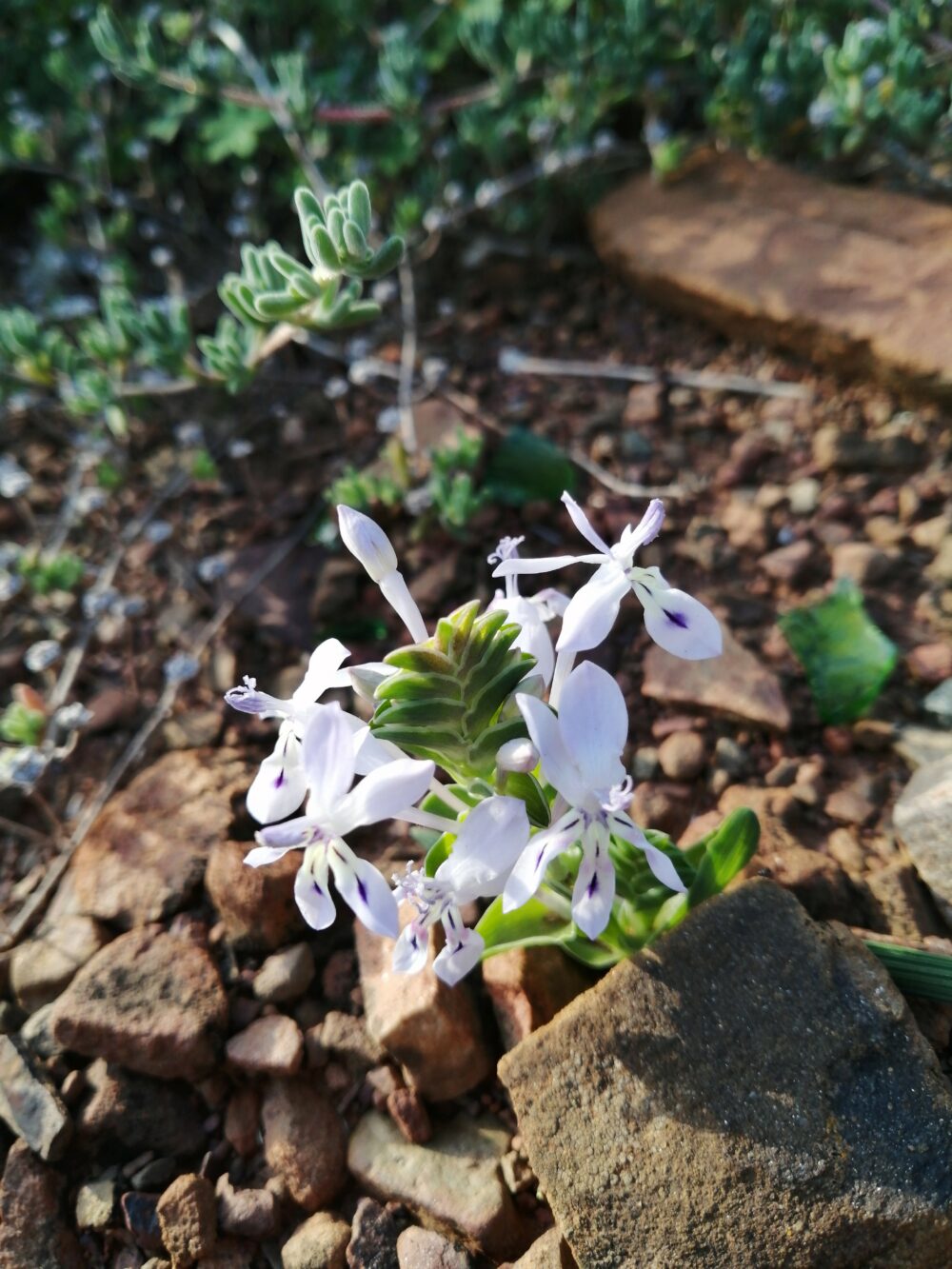 Lapeirousia pyramidalis
kabong, naeltjie, koringblom
Short cormous geophyte with ribbed leaves. Bears a pyramid-shaped spike of flowers. Flowers are white to pale blue or cream, bilaterally symmetrical. The lower tepals (no distinction between petals and sepals) have two midline purple markings; one near the base and a larger one closer to the apex.
The subspecies occuring in the Hex is L. pyramidalis pyramidalis.
Distribution in the Hex
De Doorns Renosterveld Karoo vegetation.
References
Manning, J., 2018. Field Guide to Fynbos