← All specimens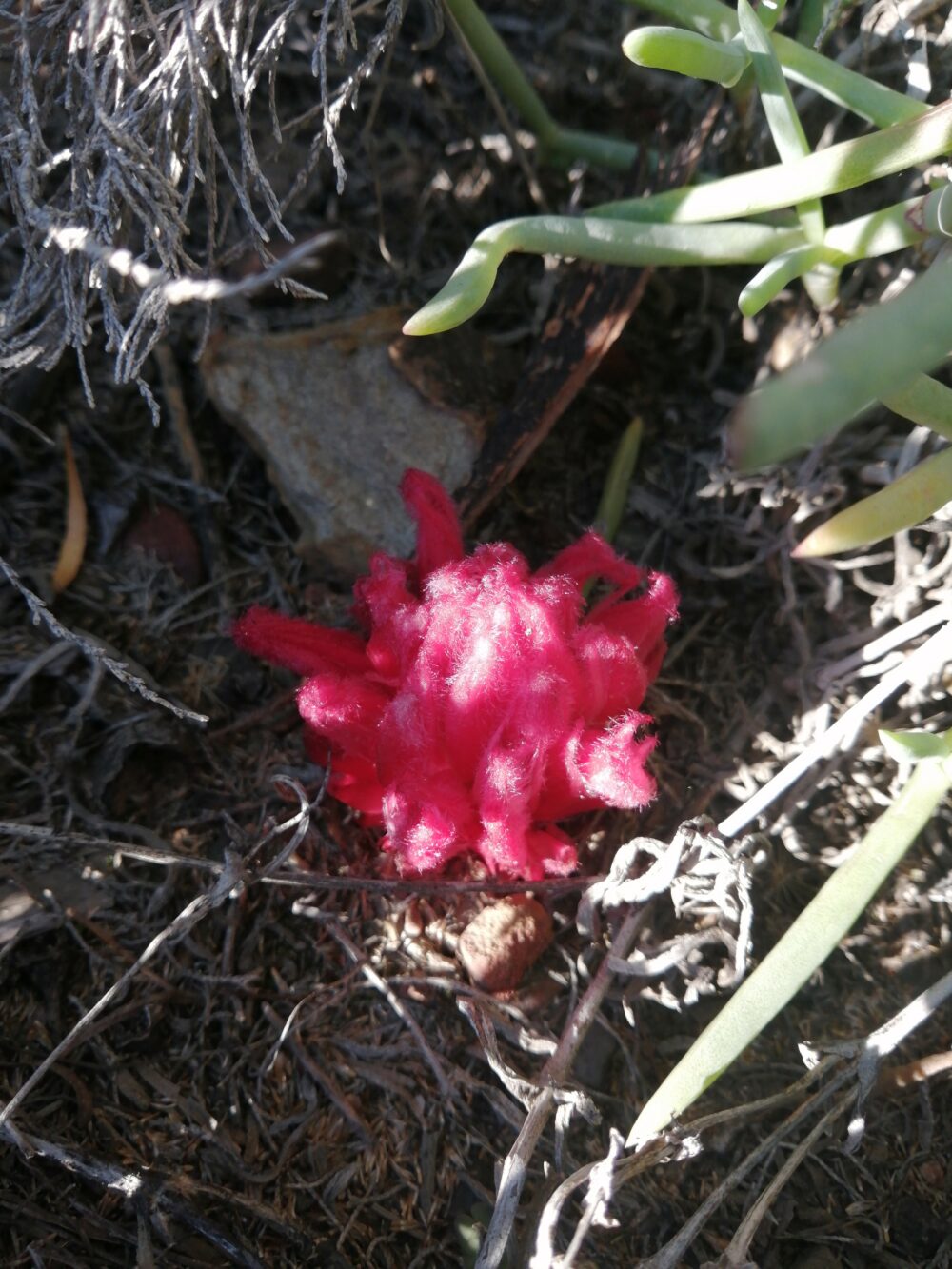 Hyobanche sanguinea
wolwekos, soetprop, inkblom
Root parasite. Hooded crimson flowers (August to October) are densely hairy and almost cylindrical.
Distribution in the Hex
Sandy slopes in De Doorns Renosterveld Karoo.
References
Manning, J. & Goldblatt, P. 2012. Plants of the Greater Cape Floristic Region 1: the Core Cape flora, Strelitzia 29. South African National Biodiversity Institute, Pretoria.