← All specimens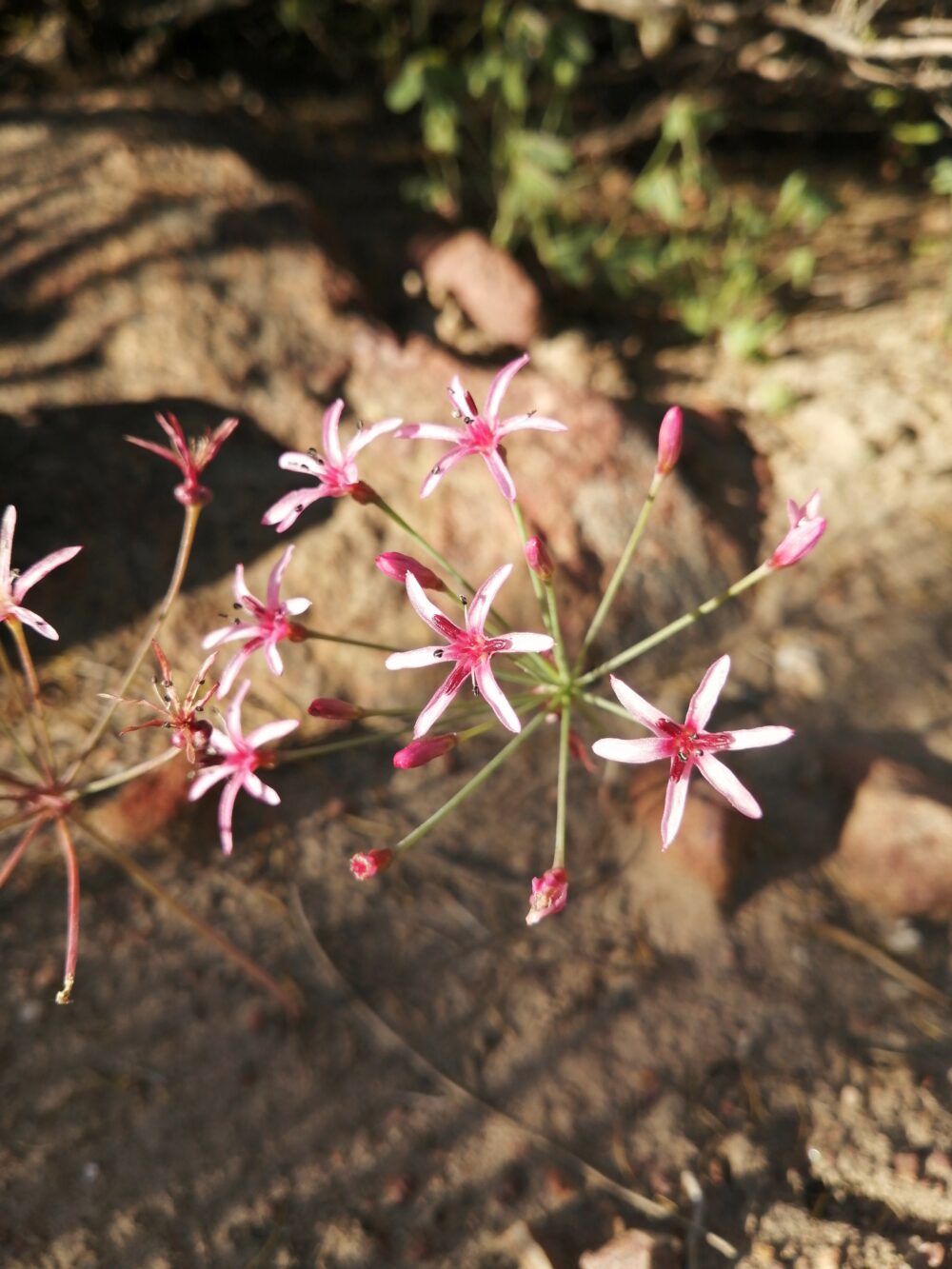 Hessea stellaris
sambreeltjie, Maartblom
Bulbous perennial that produces a small umbrella-like inflorescence (about 10cm in diameter) in autumn after early rain. Flowers are pink and star-shaped on long pedicels. The fruits are composed of three to four rounded knob-like compartments. Two linear leaves appear on the ground after the inflorescence has dried.
Distribution in the Hex
Renosterveld slopes towards the north east of the valley.
References
Acknowledgements
Deon Palm, for sharing the location.