← All specimens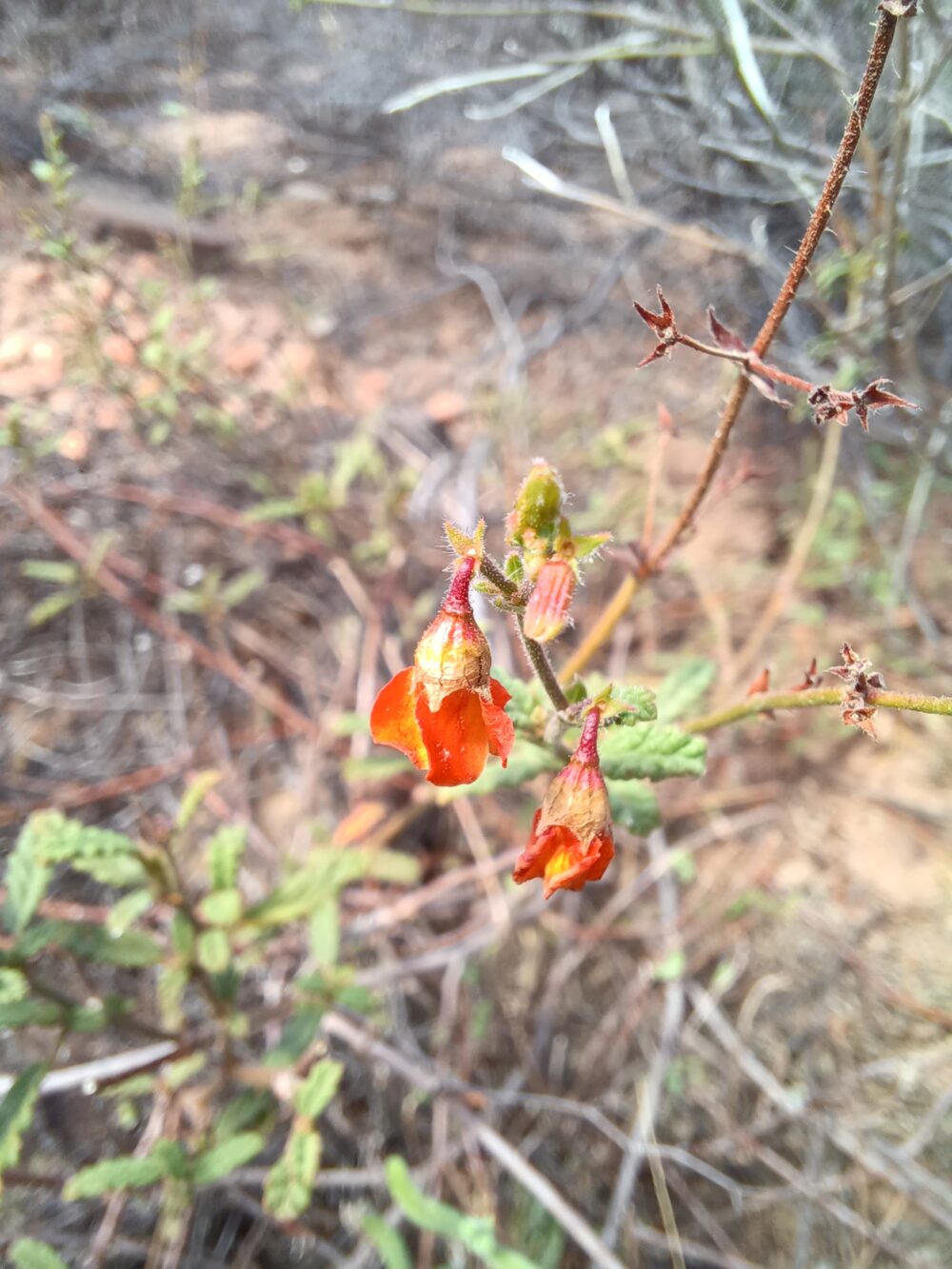 Hermannia muricata
poprosie
Slightly hairy perennial shrublet up to 50 cm, much-branched from base. Leaves narrow and slightly toothed, woolly white below. Flowers (August to November) in clusters at end of wiry branches, yellow to orange.
Other possible identities for this specimen are H. helicoidea and H. rigida.
Distribution in the Hex
Clay gravel flats in De Doorns Renosterveld Karoo vegetation.
References
Manning, J. & Goldblatt, P. 2012. Plants of the Greater Cape Floristic Region 1: the Core Cape flora, Strelitzia 29. South African National Biodiversity Institute, Pretoria.