← All specimens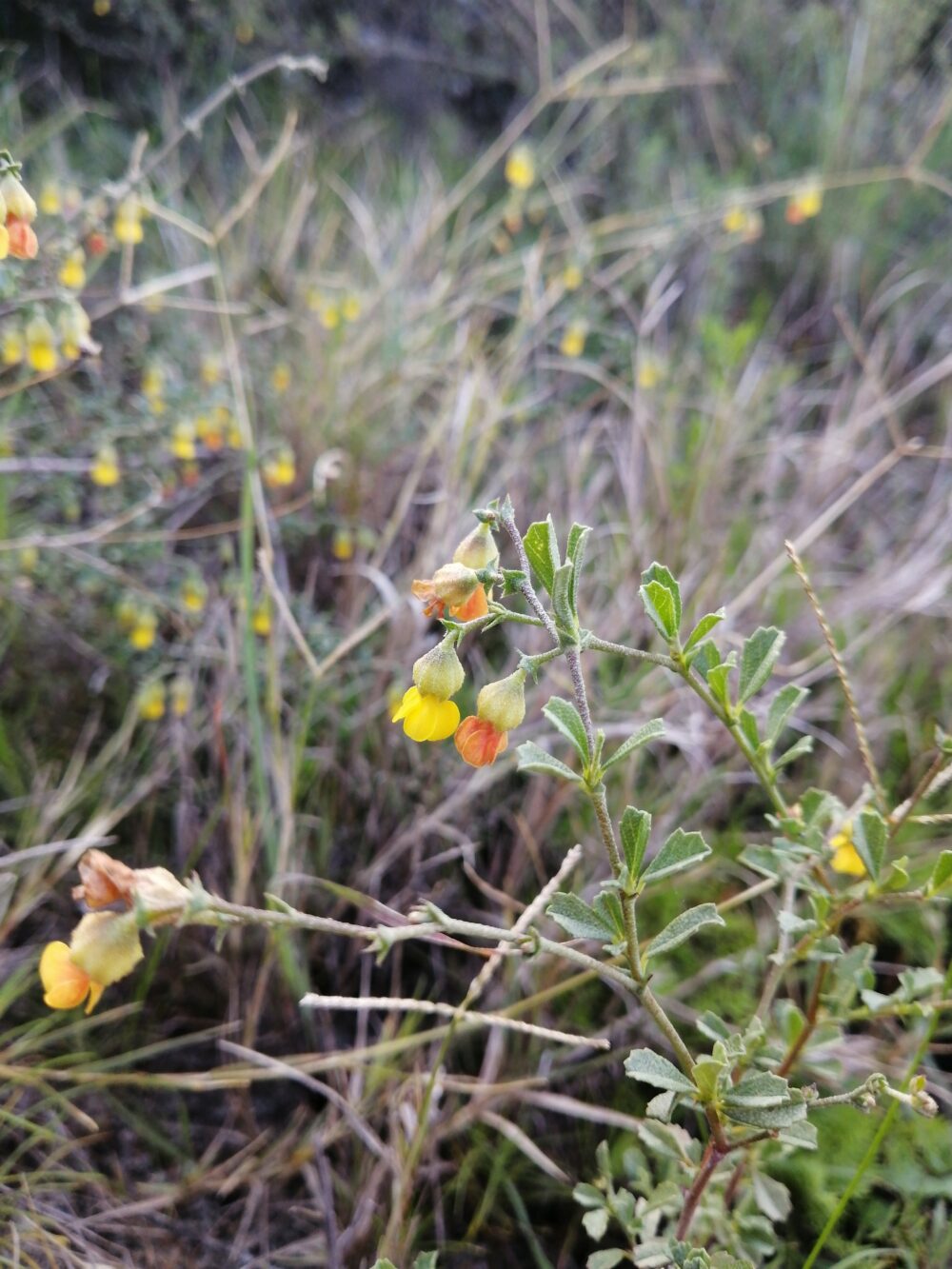 Hermannia cuneifolia
geel pleisterbos
Small shrub (15-90 cm). Erect or spreading; much branched. Sparsely or densely covered in small pitted scales (lepidote-stellate). Tapered or oval shaped leaflike-appendages (stipules) attached to petioles. Leaves crowded together on short petioles (fascicled). The leaf blades are dark gray green, wedge-shaped (cuneate), folded length-wise (conduplicate) and toothed at the apex (crenate). Bears flowers on a raceme of secund (arrangend on one side only) cymes on terminal branchlets. Bracts on nodes below flowers. The calyx is bell-shaped. Flower petals are yellow to orange, with both colours present on the same individual; narrowed at base with inrolled margins.
Distribution in the Hex
Sandy flats in De Doorns Sandstone Fynbos vegetation and possible Hex River Arid Alluvium Fynbos.
References
Verdoorn, I. C., 1980, Revision of Hermannia subgenus Hermannia in southern Africa, Bothalia 13,1 & 2: 1-63 (1980)