← All specimens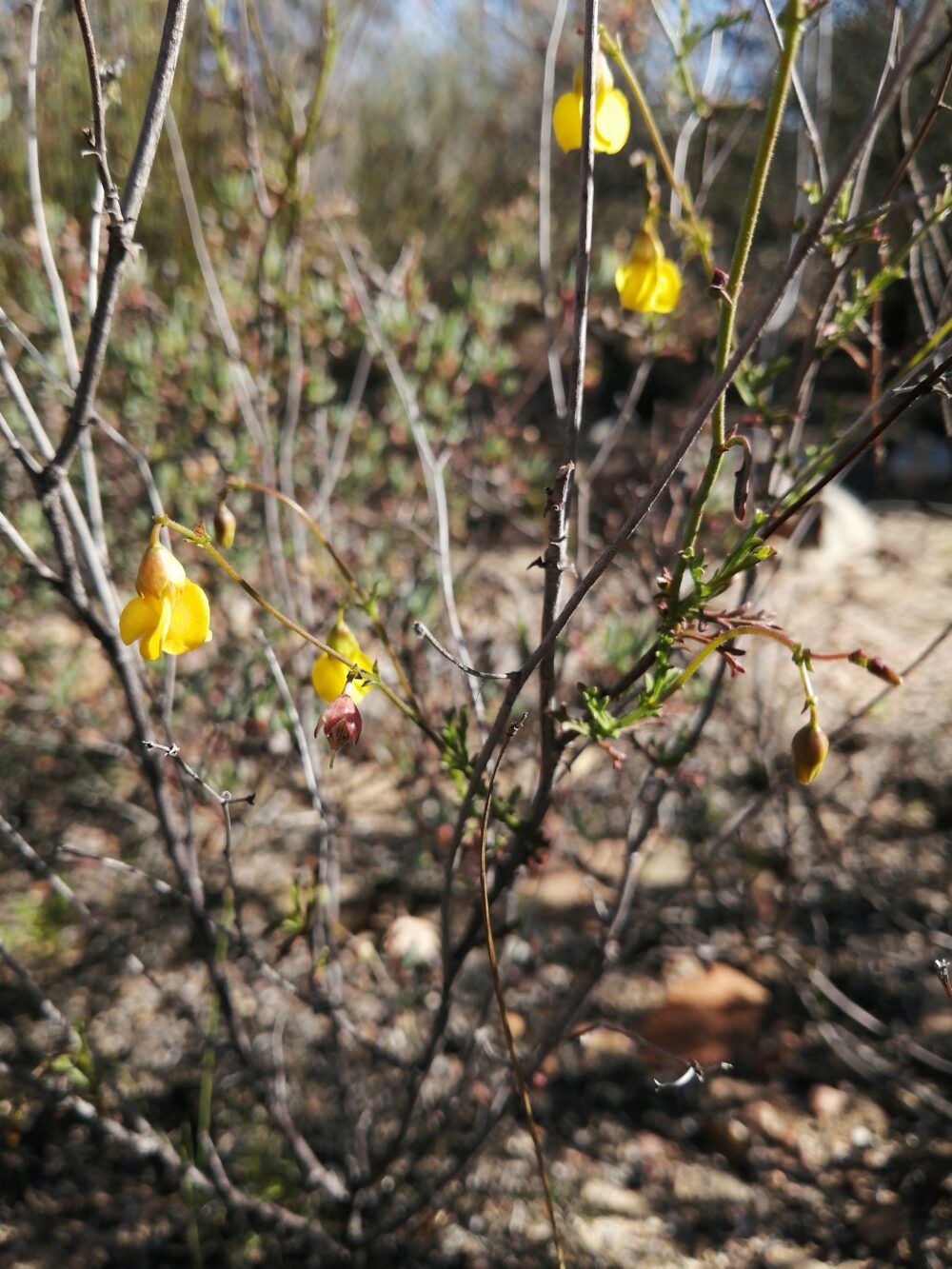 Hermannia confusa
poprosie
Slender, shrublet to 60 cm. Leaves pinnatifid to pinnatisect. One or two flowers (August to Oct) on slender hairless peduncles, curved downwards, petals strongly twisted, yellow turning orange with age.
Distribution in the Hex
Sandstone flats or slopes in Hex River Arid Alluvial Fynbos.
References
Manning, J. & Goldblatt, P. 2012. Plants of the Greater Cape Floristic Region 1: the Core Cape flora, Strelitzia 29. South African National Biodiversity Institute, Pretoria.
Verdoorn, I.C. 1980. Revision of Hermannia subgenus Hermannia in southern Africa. Bothalia 13,1 & 2: 1-63.