← All specimens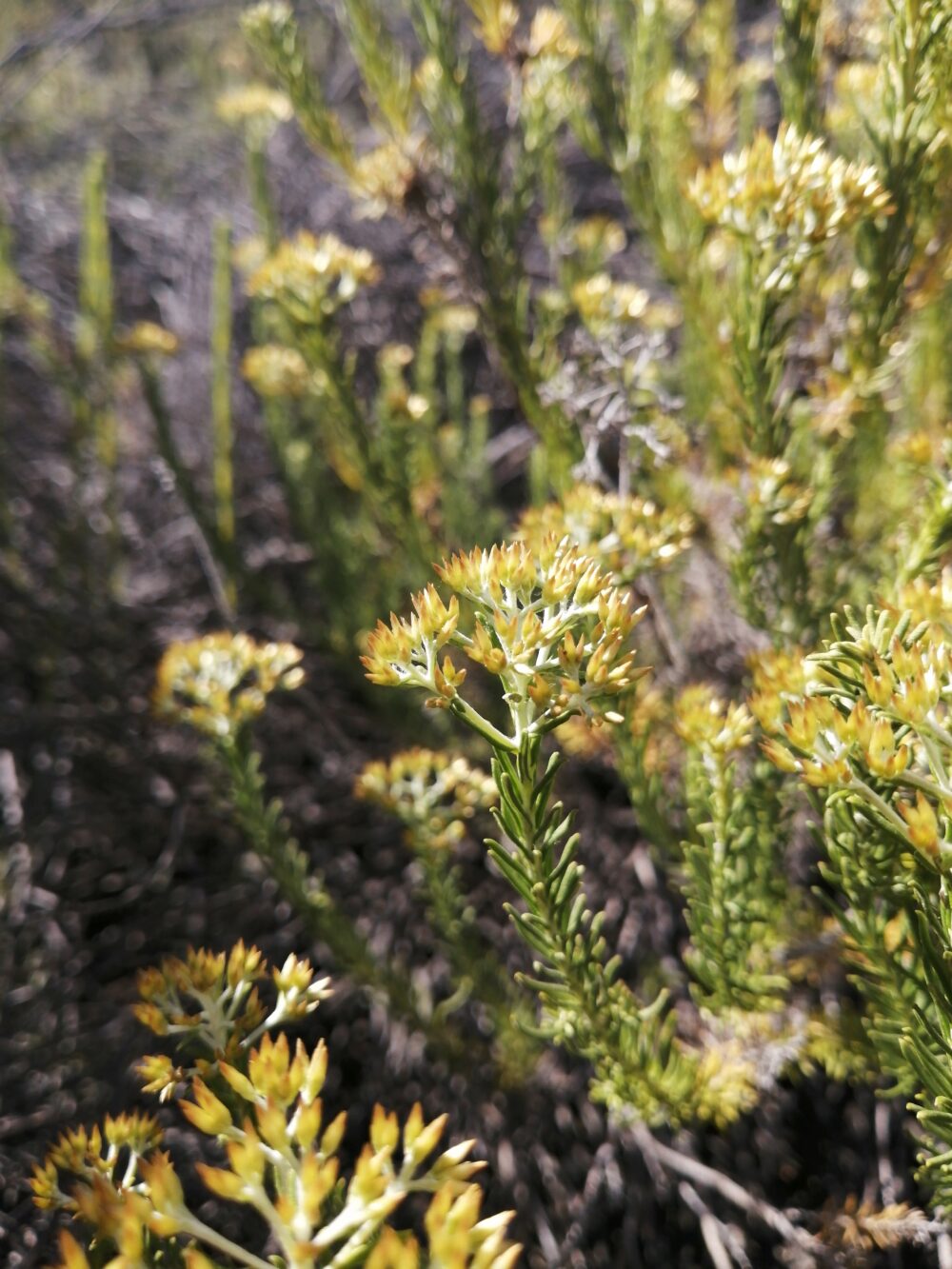 Helichrysum hamulosum
Erect shrublet up to 60 cm. Leaves are linear and overlapping, hairless above and felted below, margins curved under. Cylidrical, straw-coloured flowerheads consist of 5 to 15 disc florets and no ray florets and are arranged in corymbs. November to March.
Distribution in the Hex
Typical of drier Renosterveld vegetation. In the Hex it occurs in De Doorns Renosterveld Karoo and De Doorns Sandstone Fynbos (which contains a strong Renosterveld element).
References
Manning, J. & Goldblatt, P. 2012. Plants of the Greater Cape Floristic Region 1: the Core Cape flora, Strelitzia 29. South African National Biodiversity Institute, Pretoria.