← All specimens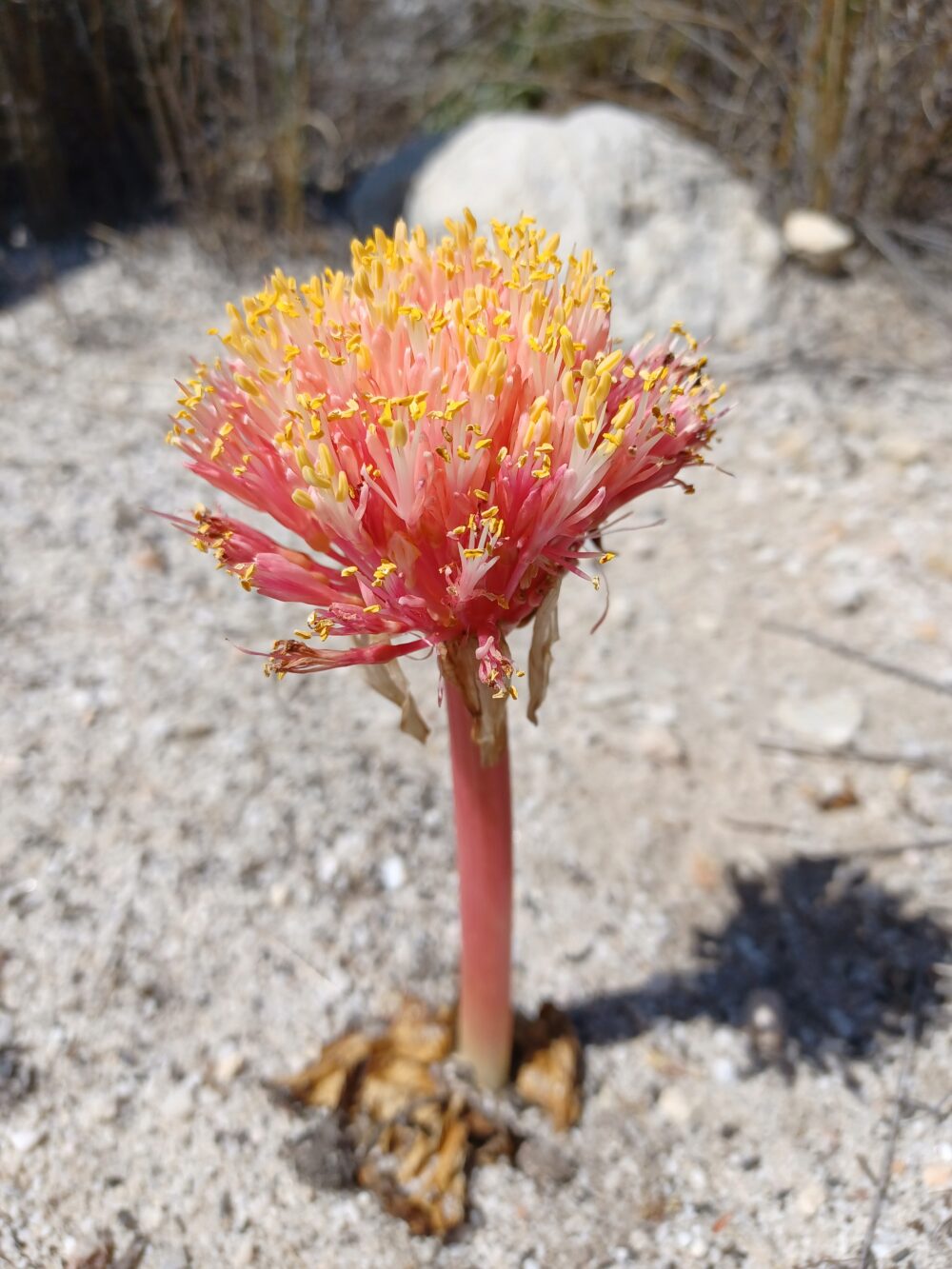 Haemanthus sanguineus
velskoenblaar
Bulbous geophyte between 5 and 30 cm. The two leathery leaves, dry at flowering, are flat on the ground and broader than long. The flowers (January to April) are pink to red and crowded in a dense head subtended by 5 to 11 leathery pink or red bracts.
Distribution in the Hex
Lower slopes or sandy flats of Hex River Arid Alluvium Fynbos.
References
Manning, J. & Goldblatt, P. 2012. Plants of the Greater Cape Floristic Region 1: the Core Cape flora, Strelitzia 29. South African National Biodiversity Institute, Pretoria.