← All specimens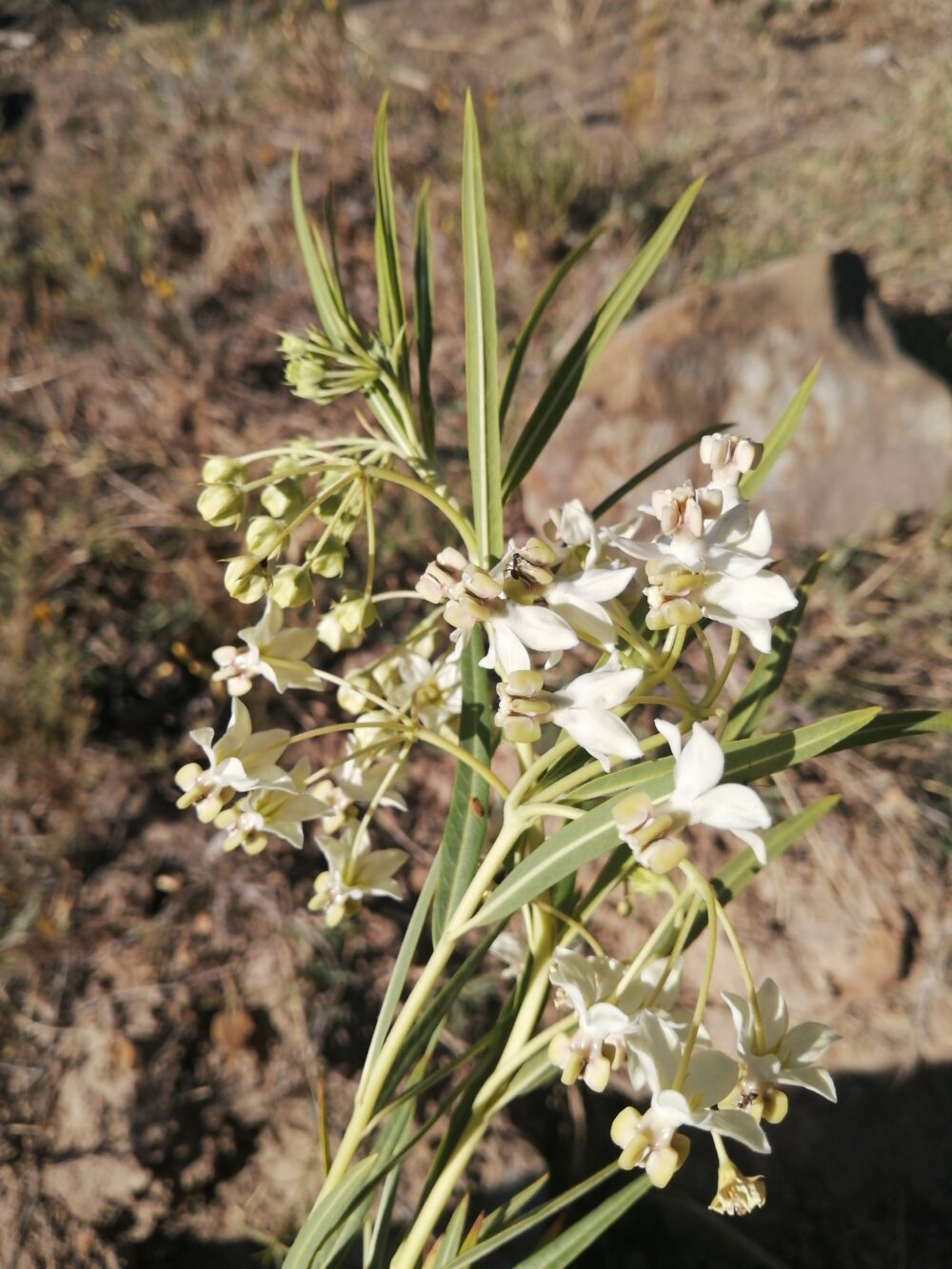 Gomphocarpus fruticosus
katoenbos
Soft shrub up to 3 m. Branches emerge mainly from the base. Releases milky sap when damaged. The leaves are opposite each other and linear or reverse lance-shaped (sharper side at the base). The flowers (November to April) are cream-coloured and grouped in upside down umbels. The fruit are egg-shaped with a sharper tip.
G. fruticosus is very similar to the tropical African alien species G. physocarpus which has spherical fruit.
Distribution in the Hex
Disturbed areas and roadsides, mostly De Doorns Renosterveld Karoo.
References
Manning, J. & Goldblatt, P. 2012. Plants of the Greater Cape Floristic Region 1: the Core Cape flora, Strelitzia 29. South African National Biodiversity Institute, Pretoria.