← All specimens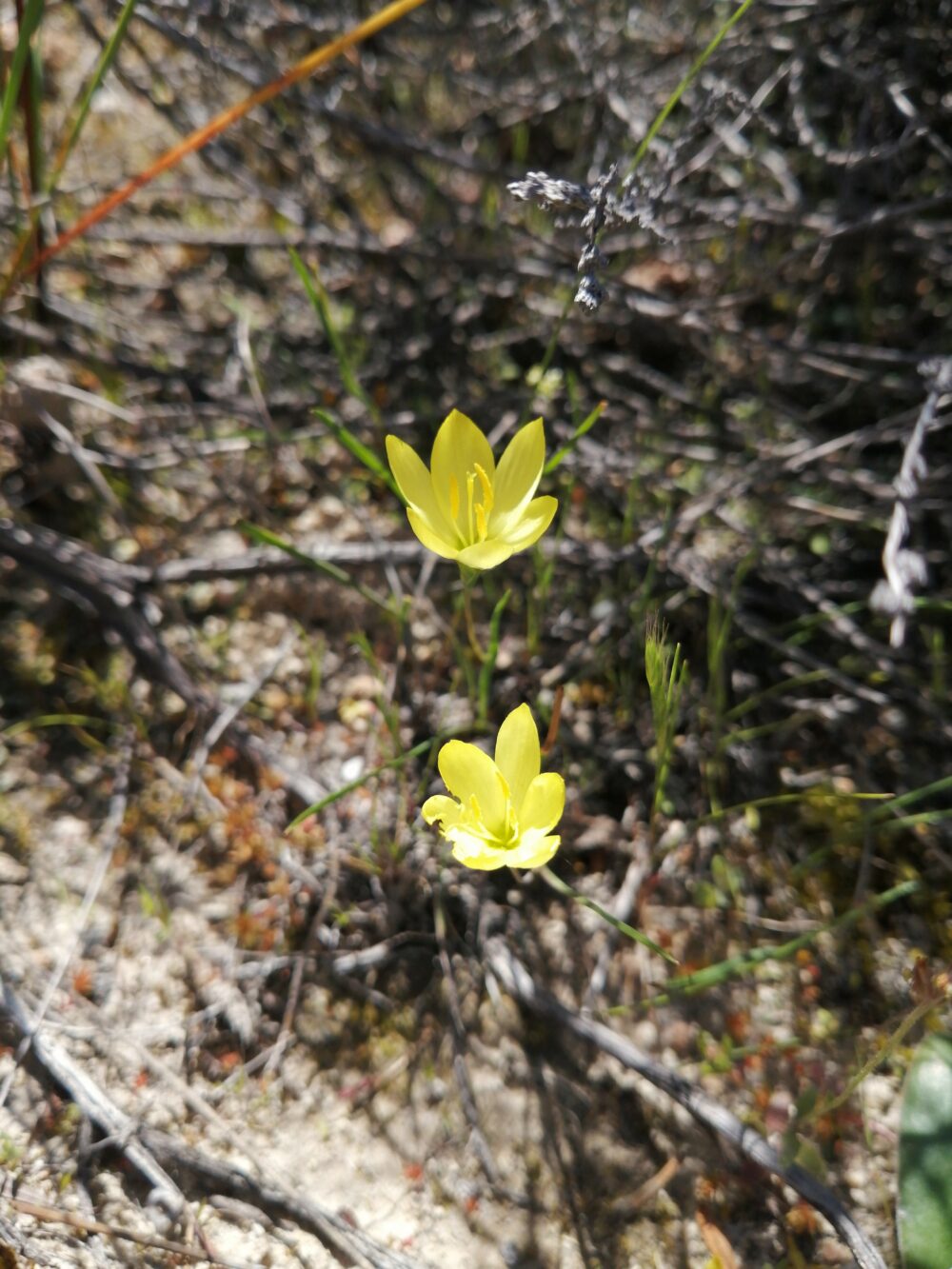 Geissorhiza ornithogaloides
sysie
Cormous (swollen underground stem) geophyte to 10 cm. Corms often have a flat base and have woody, concentric tunics. Leaves linear. Bears one or more bright yellow flowers (August to October) with spreading tepals (combined petals and sepals).
Distribution in the Hex
Clay flats or lower slopes of Hex River Arid Alluvium Fynbos and De Doorns Renosterveld Karoo.
References
Manning, J. & Goldblatt, P. 2012. Plants of the Greater Cape Floristic Region 1: the Core Cape flora, Strelitzia 29. South African National Biodiversity Institute, Pretoria.