← All specimens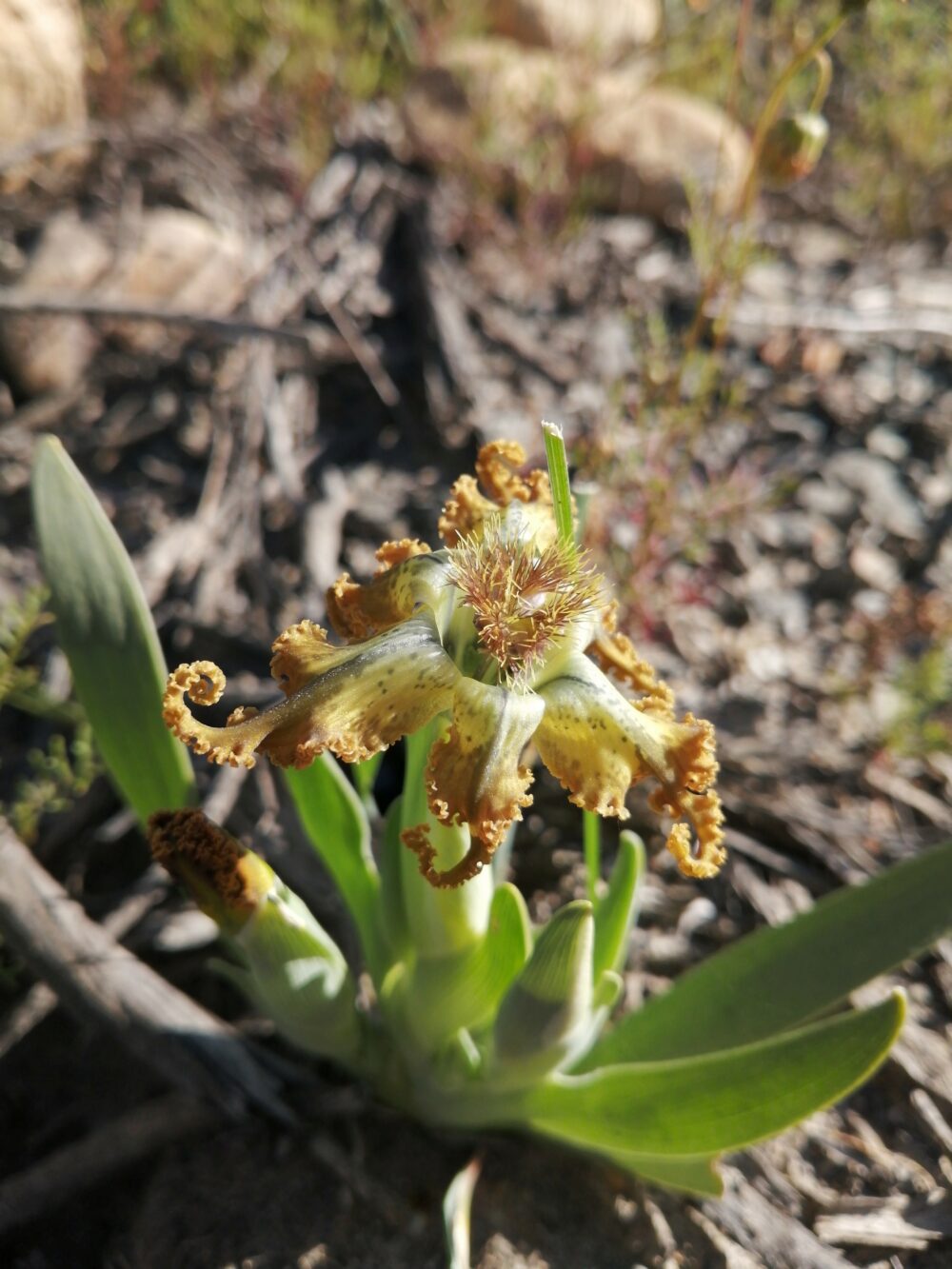 Ferraria variabilis
spinnekopblom
Cormous (swollen underground stem) geophyte (6 to 20 cm), branching at base. Sword-shaped leaves sheathing the stem. Flowers (August to November) dull yellow with green or brown, triangular, speckled markings and darker crisped margins, foul-smelling.
Distribution in the Hex
Sandy and shale flats of Hex River Arid Alluvium Fynbos.
References
Manning, J. & Goldblatt, P. 2012. Plants of the Greater Cape Floristic Region 1: the Core Cape flora, Strelitzia 29. South African National Biodiversity Institute, Pretoria.