← All specimens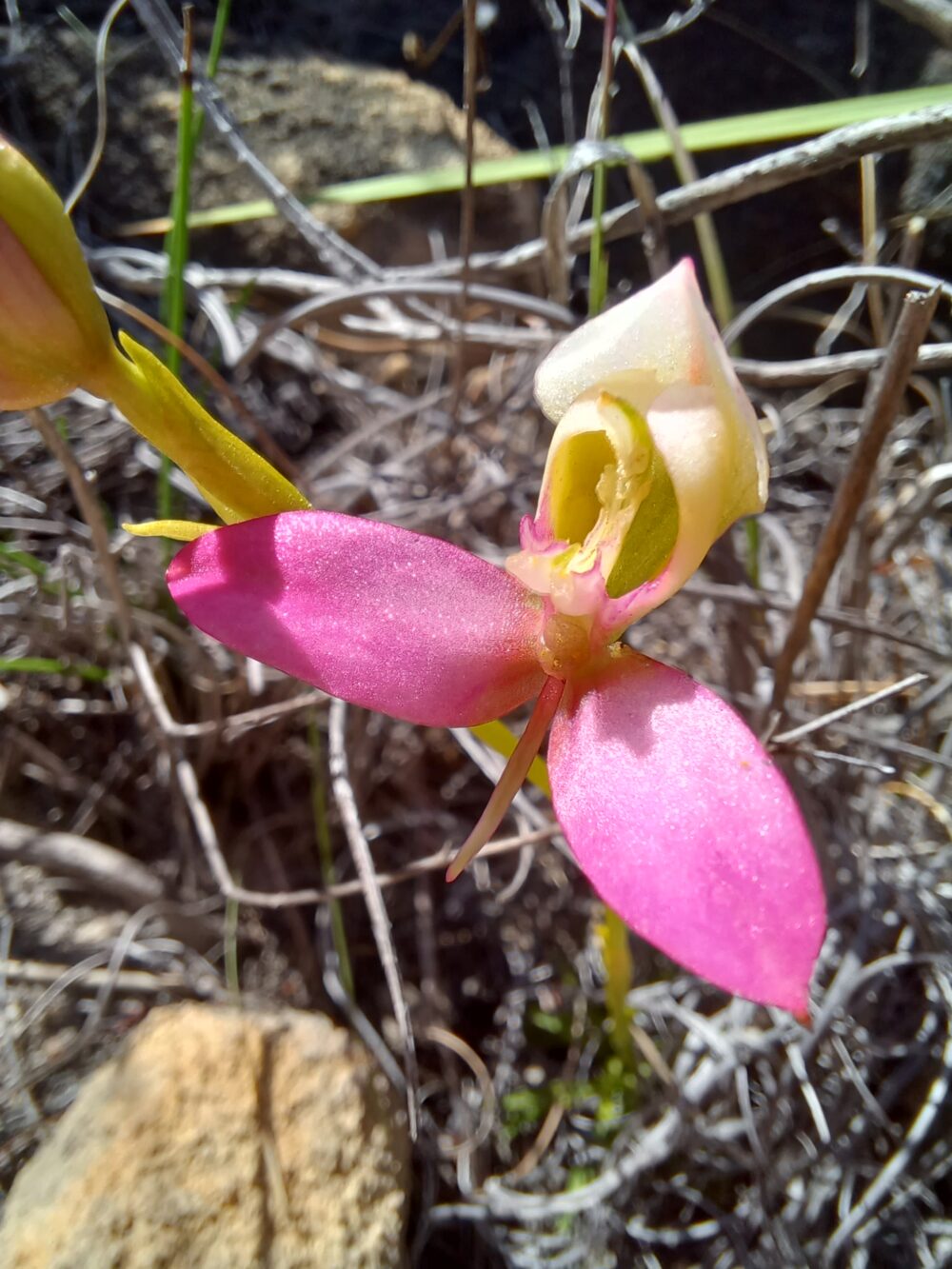 Disa filicornis
Tuberous geophyte. The leaves have two forms: leaves originating at the base are linear whereas leaves originating from the stem or sword-shaped. The flowers (October to December) grow in a lax raceme, with a white upper lobe and pink lateral lobes.
Distribution in the Hex
Dry south-facing slopes of De Doorns Sandstone Fynbos.
References
Manning, J. & Goldblatt, P. 2012. Plants of the Greater Cape Floristic Region 1: the Core Cape flora, Strelitzia 29. South African National Biodiversity Institute, Pretoria.