← All specimens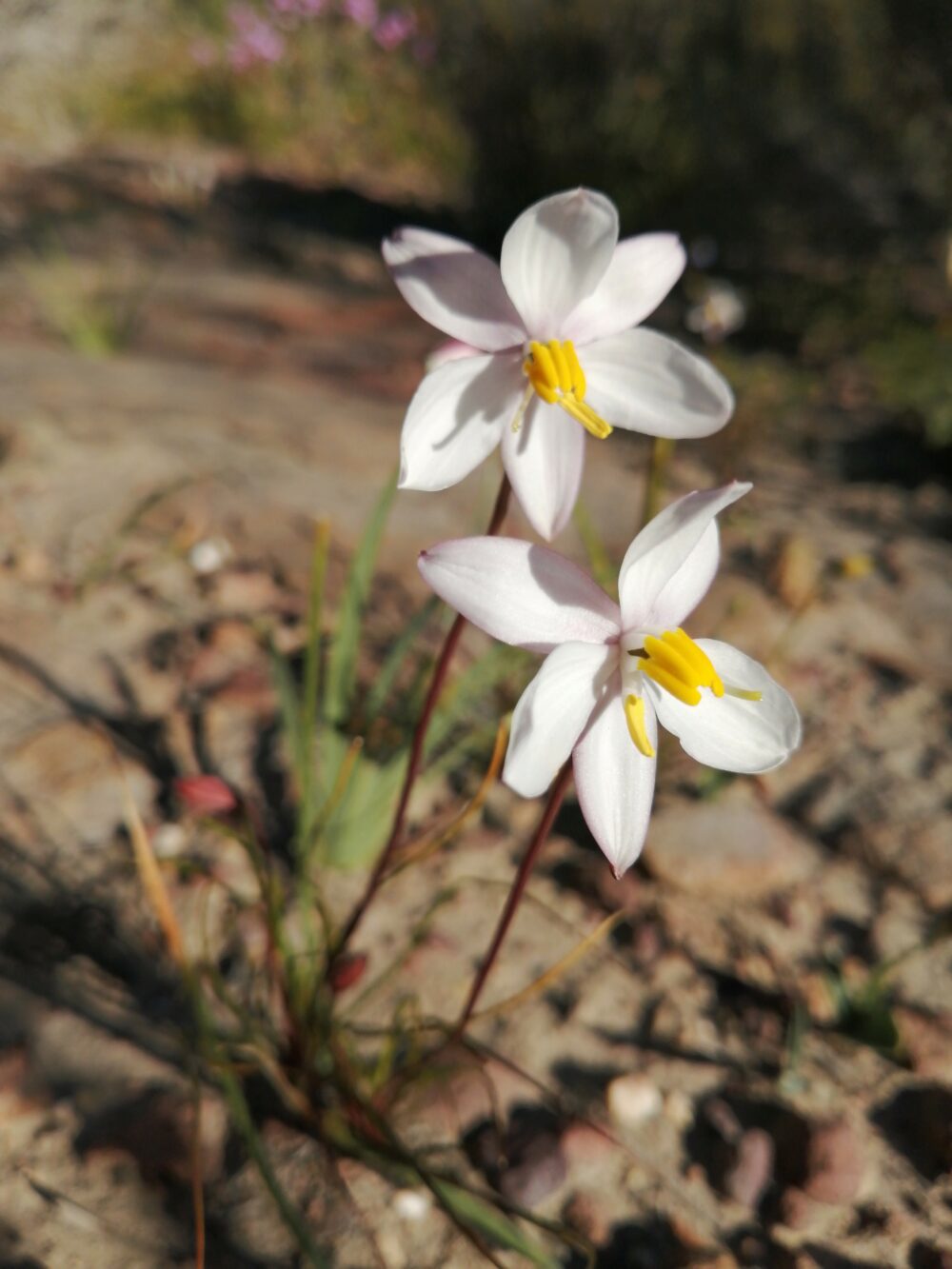 Cyanella alba
toe-toe-uintjie, handjie, raaptol
Cormous (swollen underground stem) geophyte of about 25 cm. Leaves thread-like cylindrical. Flowers (August to October) are white to pink; inner petals sometimes differ somewhat from outer petals in colour and shape; style curved away from centre; 5 upper stamens and 1 larger lower stamen resembling fingers of a hand; fragrant.
The subspecies occurring in the Hex is C. alba alba. C. alba is a vulnerable species typically found from Nieuwoudtville to the Koue Bokkeveld Mountains. It's presence in the Hex is somewhat surprizing.
Distribution in the Hex
Sandstone slopes in De Doorns Renosterveld.
References
Manning, J. & Goldblatt, P. 2012. Plants of the Greater Cape Floristic Region 1: the Core Cape flora, Strelitzia 29. South African National Biodiversity Institute, Pretoria.
Von Staden, L. 2015. Cyanella alba L.f. subsp. alba. National Assessment: Red List of South African Plants version 2020.1. Accessed on 2021/09/08
Acknowledgements
Deon Palm for sharing the location.