← All specimens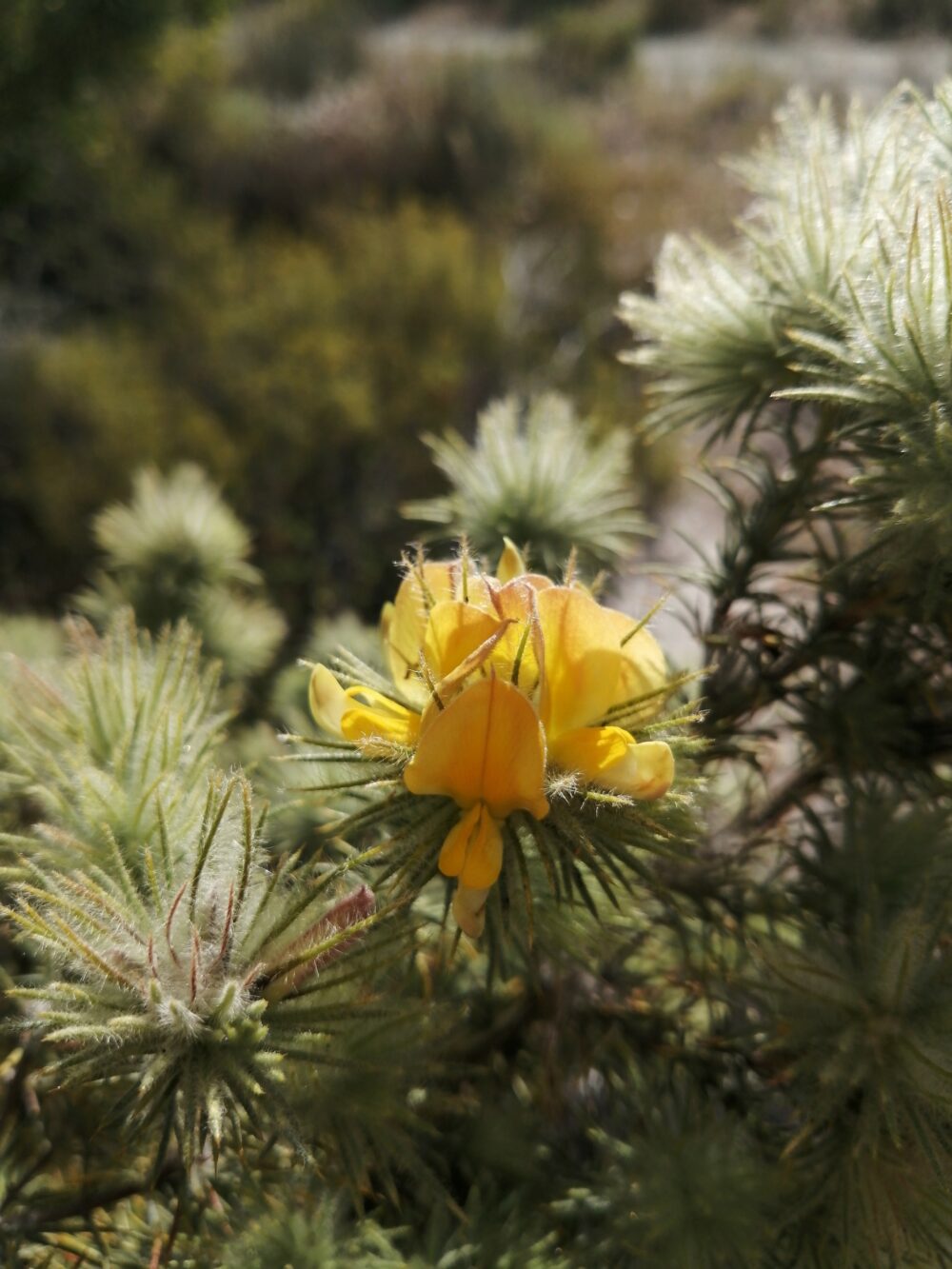 Aspalathus rubiginosa
Erect or spreading shrub up to 80 cm. Leaves are trifoliolate. Leaflets hairy, cylindrical, rigid or soft, spine-tipped. Flowers (October to December) in terminal heads of 5 or less, yellow, fading to red, wings and keel hairless, standard woolly on the back but hairless in front, calyx sparsely hairy or hairless, calyx lobes needle-like and resembling leaflets.
Distribution in the Hex
Flats of Hex River Arid Alluvium Fynbos. Slopes of De Doorns Sandstone Fynbos and possibly of South Hex Sandstone Fynbos.
References
Manning, J. & Goldblatt, P. 2012. Plants of the Greater Cape Floristic Region 1: the Core Cape flora, Strelitzia 29. South African National Biodiversity Institute, Pretoria.