← All specimens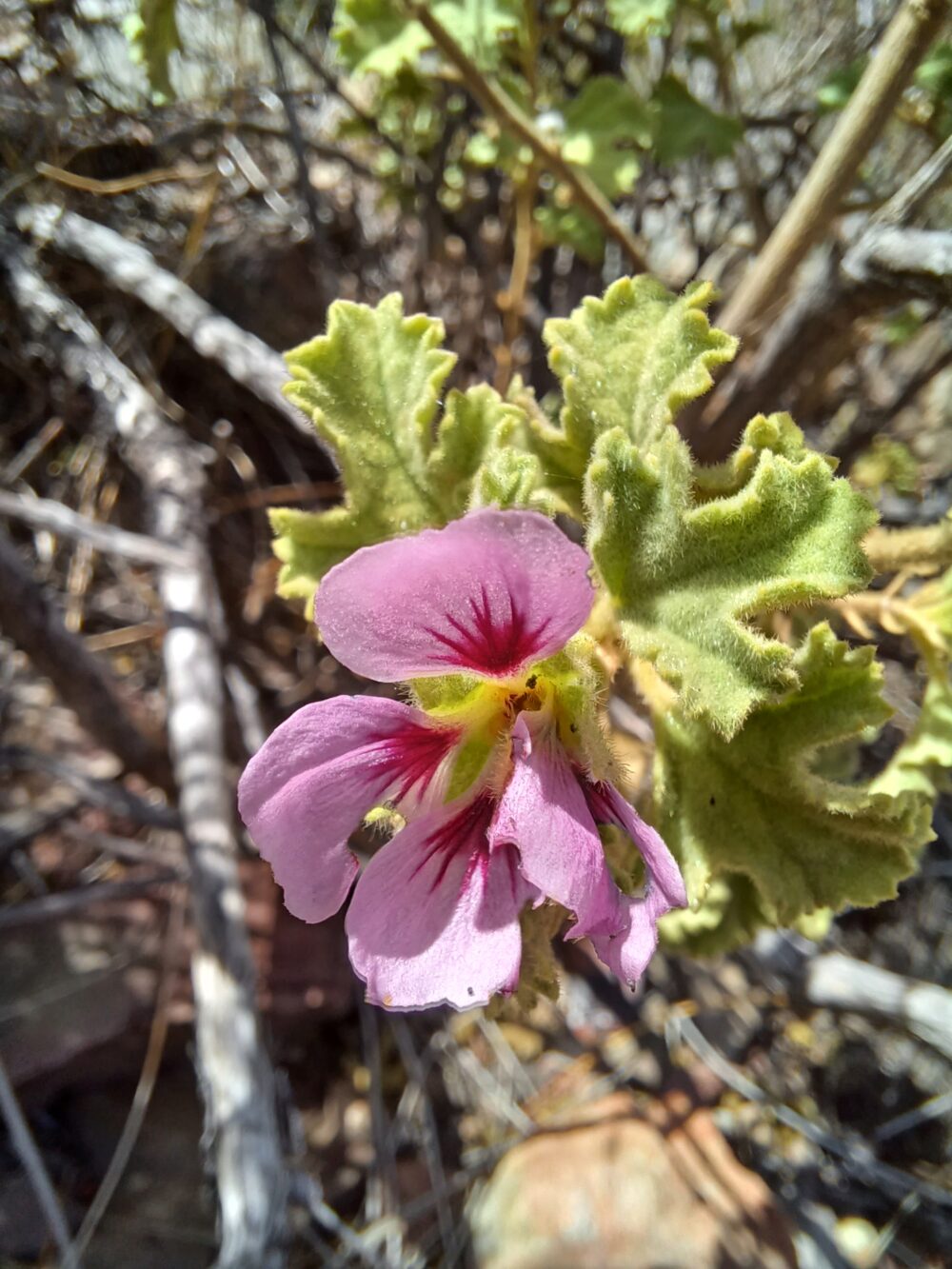 Anisodontea triloba
bergroos, African mallow
Shrub to 1.5 m. Leaves thick and velvety with three to five lobes. Pink flowers (September to October) with purple markings at petal bases appear in axils.
Interestingly, "mallow" translates directly to "malva" in Afrikaans, but "malva" is the vernacular name of Pelargonium species, a genus of plants that superficially resembles some members of the Malvaceae family. And oddly, in English, members of Pelargonium are called "geraniums".
Distribution in the Hex
Stony slopes in De Doorns Renosterveld.
References
Manning, J. & Goldblatt, P. 2012. Plants of the Greater Cape Floristic Region 1: the Core Cape flora, Strelitzia 29. South African National Biodiversity Institute, Pretoria.