← All specimens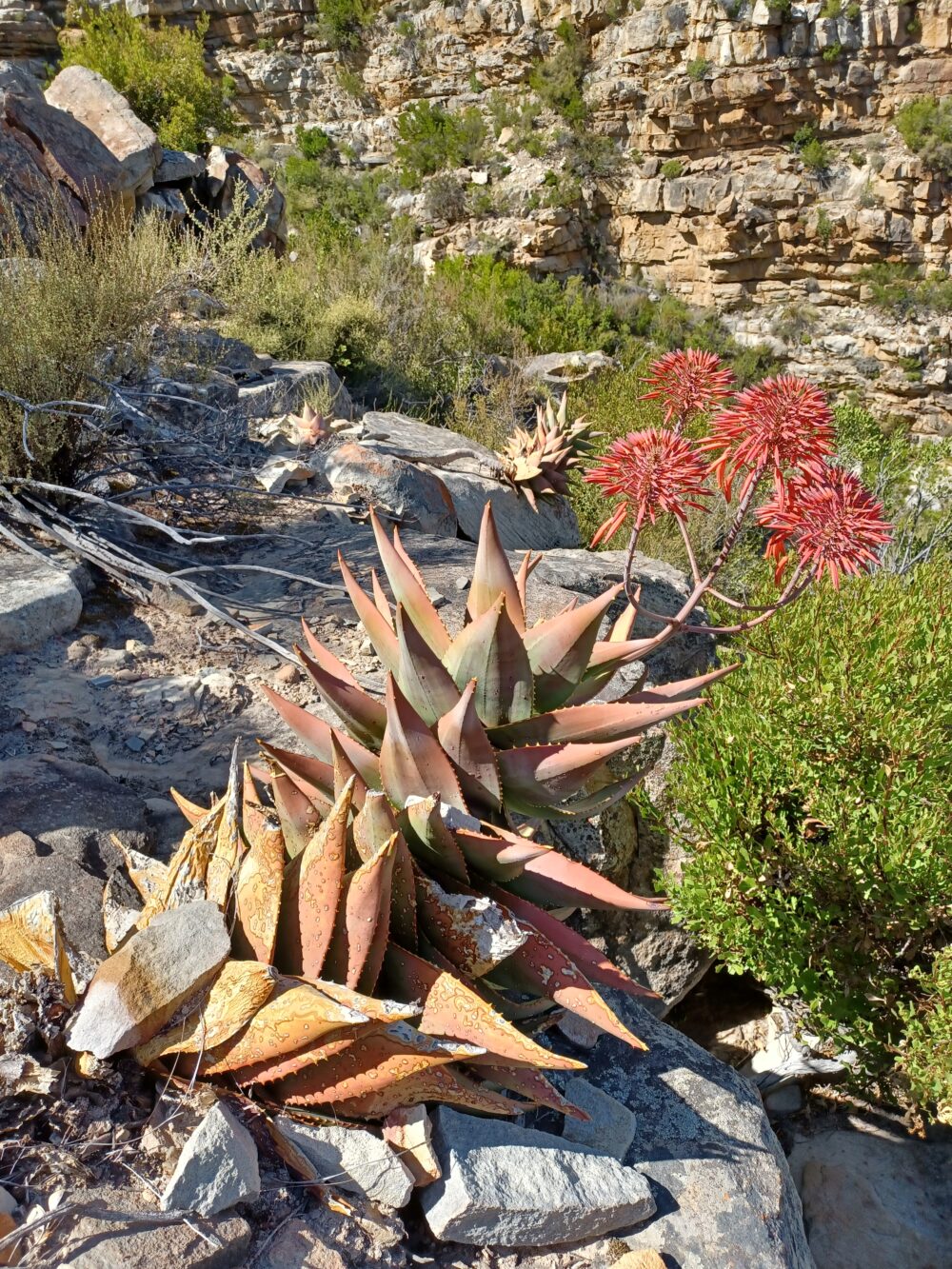 Aloe perfoliata
kransaalwyn, mitre aloe
Sprawling perennial with stem of up to 2m. Often dangling from a cliff or prostrate with only leaf-bearing parts upright. Oval triangular leaves with spots and with thorns along the margins and undersides. Red flowers on a raceme. Synonymous with Aloe mitriformis.
Distribution in the Hex
Sunny rocky slopes of the Matroosberg and neighbouring mountains.
References
Manning, J., 2018. Field Guide to Fynbos